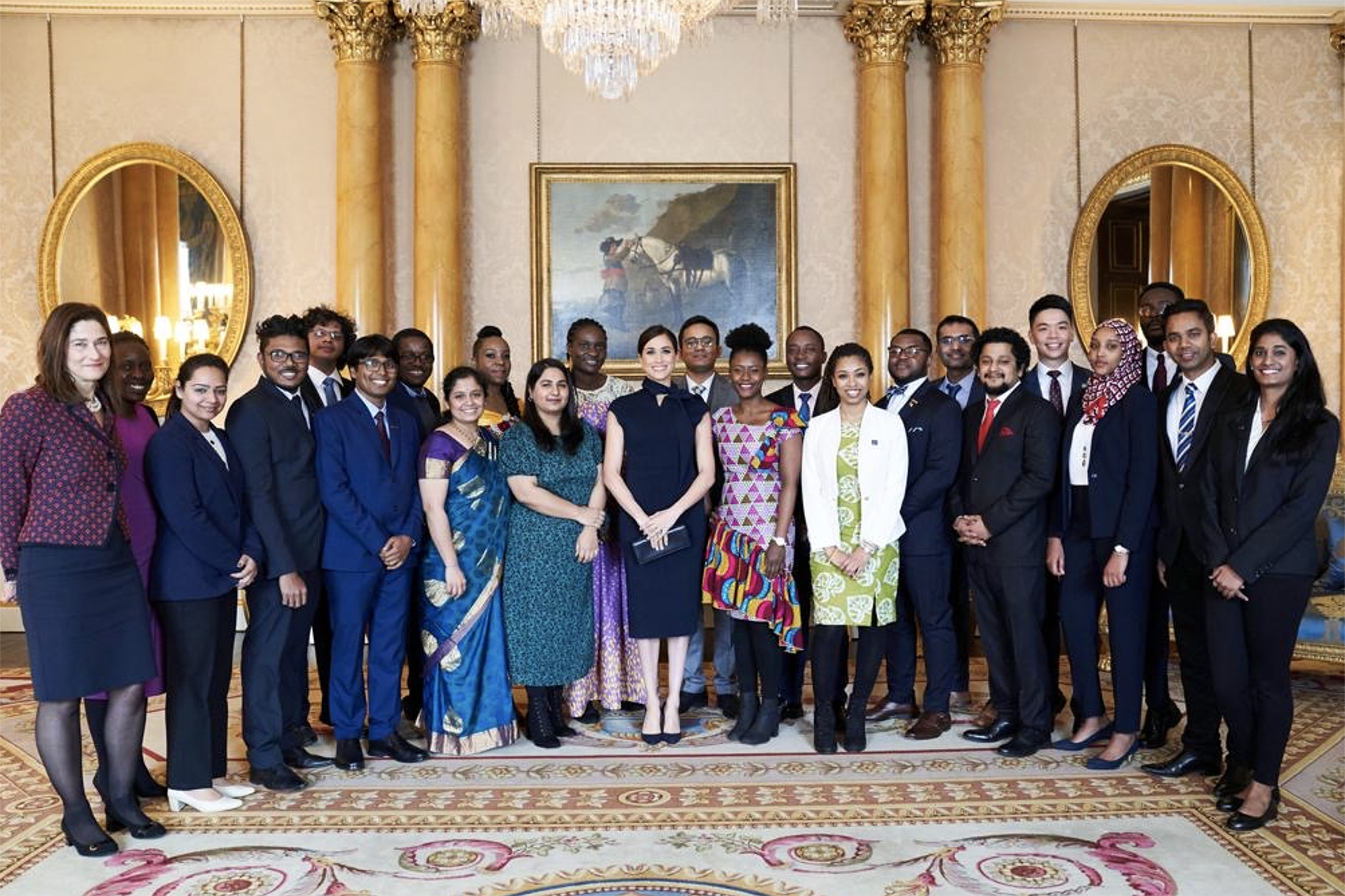 My queens!
In these Corona times, I think it's safe to say we could all use a little happy distraction.
And what could be a happier distraction than the discovery that Meghan Markle's stunner of a final engagement dress — that elegant, navy-blue, body-conscious beauty by Scanlan Theodore…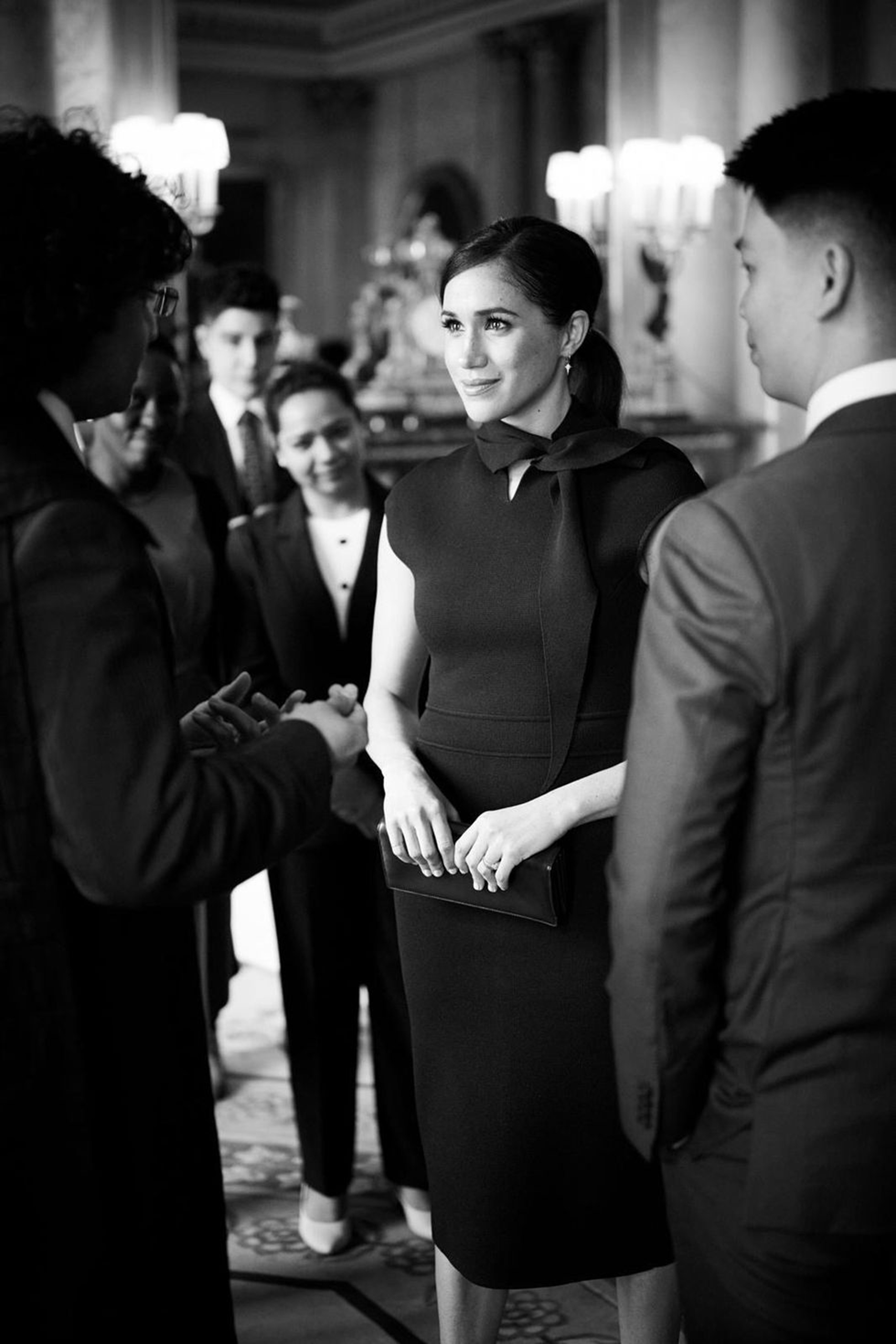 …has what I would call a nearly identical dupe out in the world. This bad boy: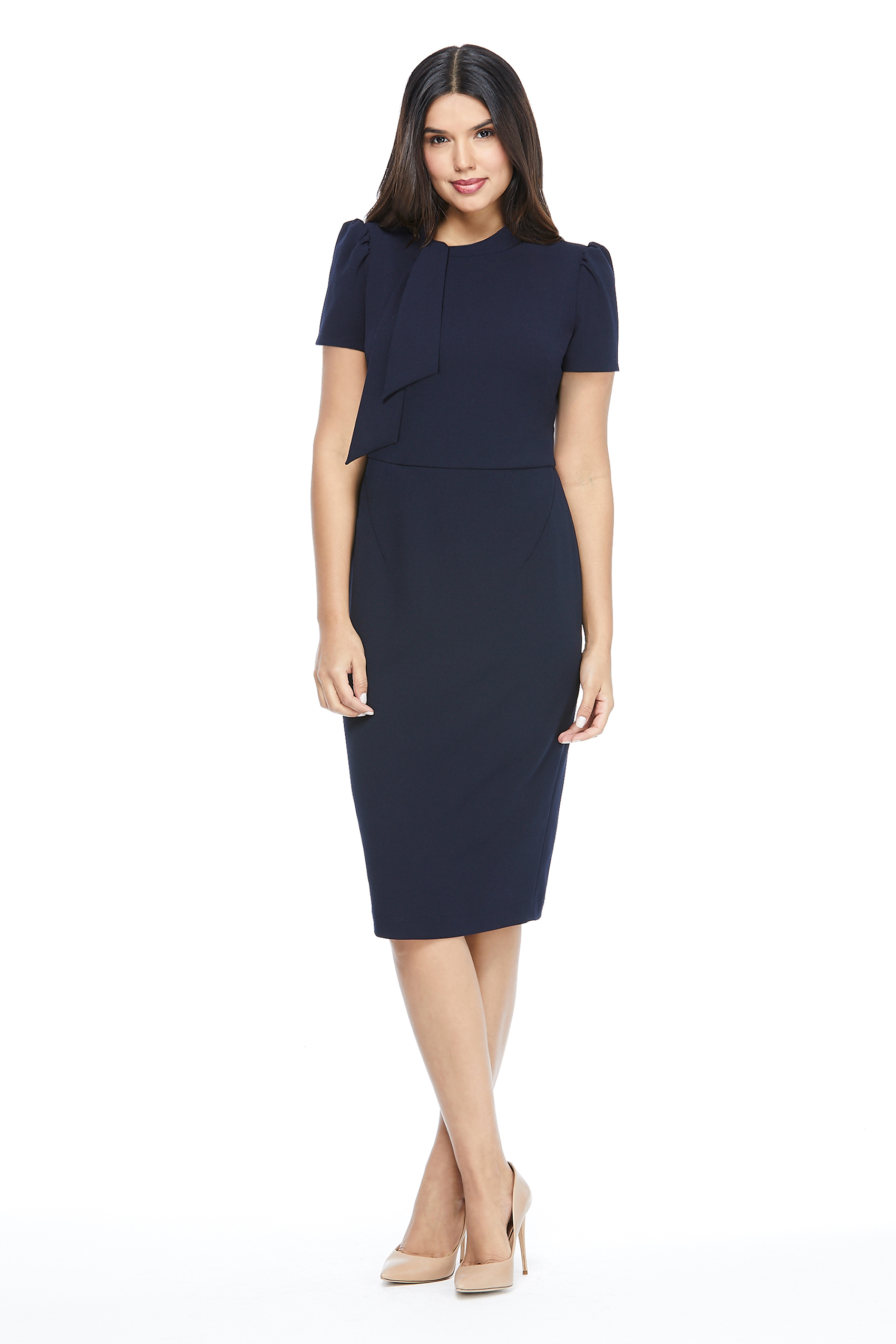 RIGHT?! Twinning doesn't even cover it!
This timeless piece — Maggy London's Margo Midi in Navy — normally rings in at $128. (Already $522 less than the Scanlan.) 
BUT! Today, the universe is doing us one better, because in a hunt for a high-res pic, I found out that this dress is also currently available at Nordstrom Rack — and for $39.97.
Y'ALL. If you're a lover of Meghan's style, you truly could not do better! 
As for the event itself — again, her last as a senior royal 😩 — it was in her role as Patron of the Association of Commonwealth Universities, a position she took over from HM last year. (She will hold onto this role, even after her and Harry's transition at the end of the month.)
Meghan, who graduated from Northwestern University, spoke with Scholars from 11 Commonwealth countries — Malawi, India, Cameroon, Bangladesh, Nigeria, Pakistan, Ghana, Rwanda, Kenya, Malaysia, and Sri Lanka — whose studies focus on one of four areas: cleaning up plastic pollution in our oceans, helping to build more sustainable cities, improving health outcomes for citizens, and supporting decent work and economic growth.
Quite inspirational! You can read more about it in Sussex Royal's post about it:
And that, my queens, I hope, is your teeny, tiny Corona anxiety queller for the day. ❤️
XO, Rose 
Lead Photo Courtesy of Sussex Royal