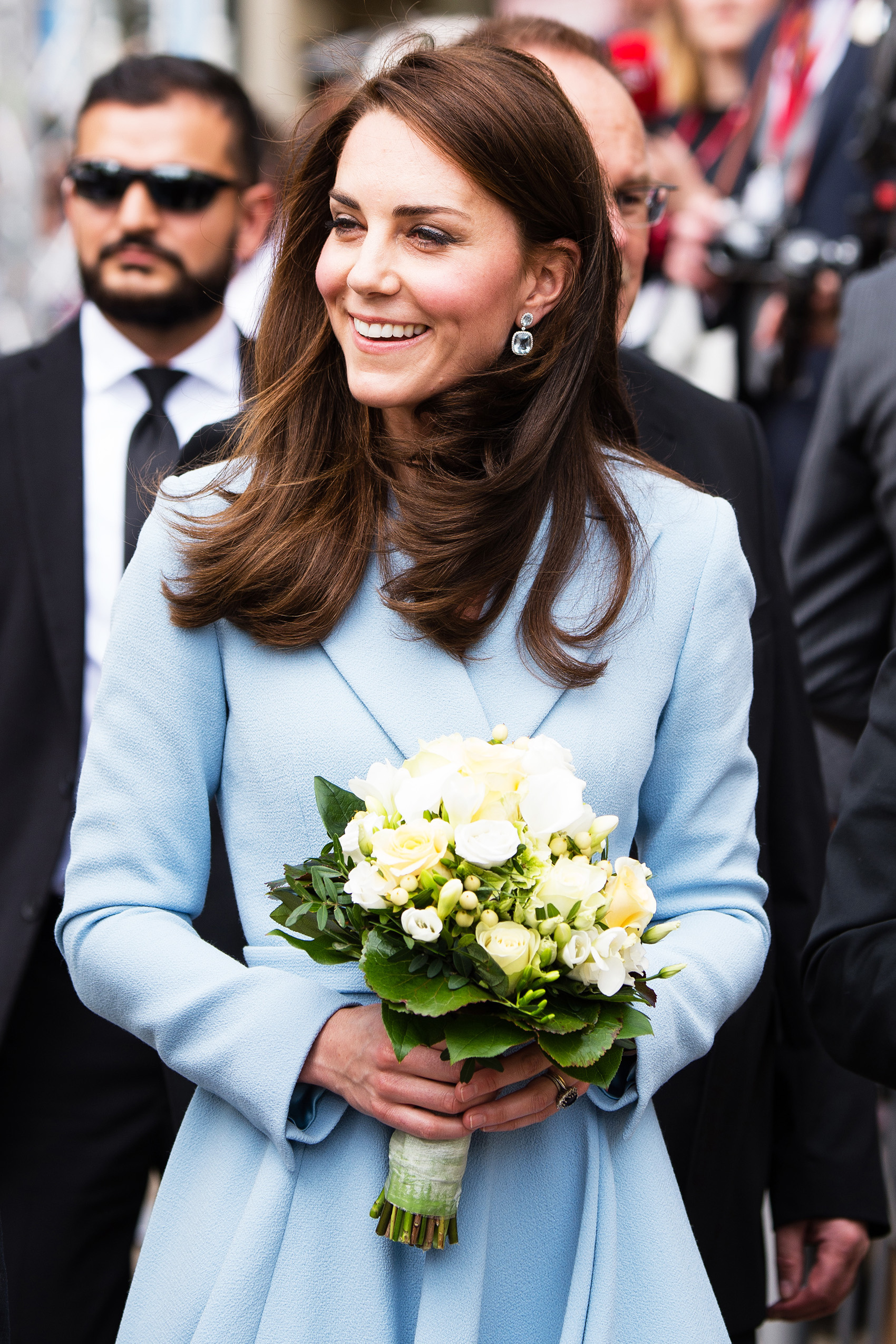 If you're reading this, then you're probably just as obsessed with the royal ladies' style as I am.
But, of course, style is so much more than clothing. It's hair and makeup and lifestyle — and that's just the tip of the iceberg!
But today's not about the iceberg. Today, my queens, is about beauty!
And by beauty, I mean fragrance.
Because if we trust our favorite princesses' sense of style, we can probably trust their olfactory senses, too, no?
And, no surprise, the ladies are into a very nice roundup.
Read on for Kate, Meghan, Diana, and the Queen's favorite perfumes!
Duchess Kate's Favorite Perfume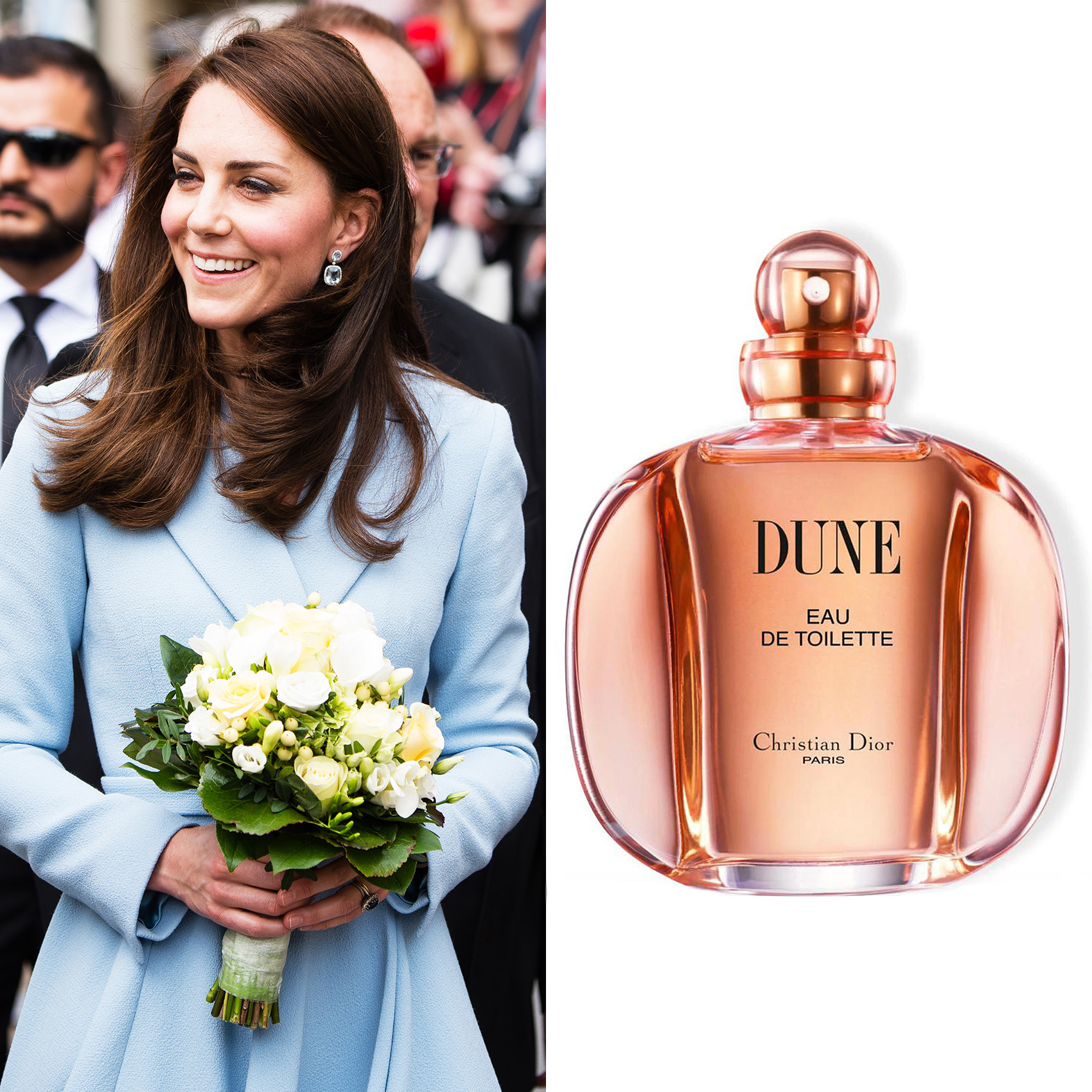 As Clarence House confirmed way back in April 2011, Kate wed Prince William wearing White Gardenia Petals by Illuminum — soft and lovely. (And so immediately popular that it's still hard to find, eight years later.) But! What does she wear in her day-to-day life? Well, it would be a more than fair guess to say Jo Malone Orange Blossom, as Kate lit the candle form of that scent all over Westminster Abbey on her wedding day. But, reportedly, her everyday scent is actually Dior Dune, which contains notes of lily, peony, amber, and lichen, and is apparently inspired by the ocean — not a bad feeling to carry with you through the day.
Dior Dune Eau de Toilette, $102, dior.com
Duchess Meghan's Favorite Perfume
We're dipping into the archives here — an interview Meghan did with Express in 2017, in fact — but there's no reason to believe her preferences still don't hold true! And as she shared, she likes to rotate between three: Oribe Côte d'Azur Eau de Parfum (a mix of Calabrian bergamot, white butterfly jasmine, and sandalwood)…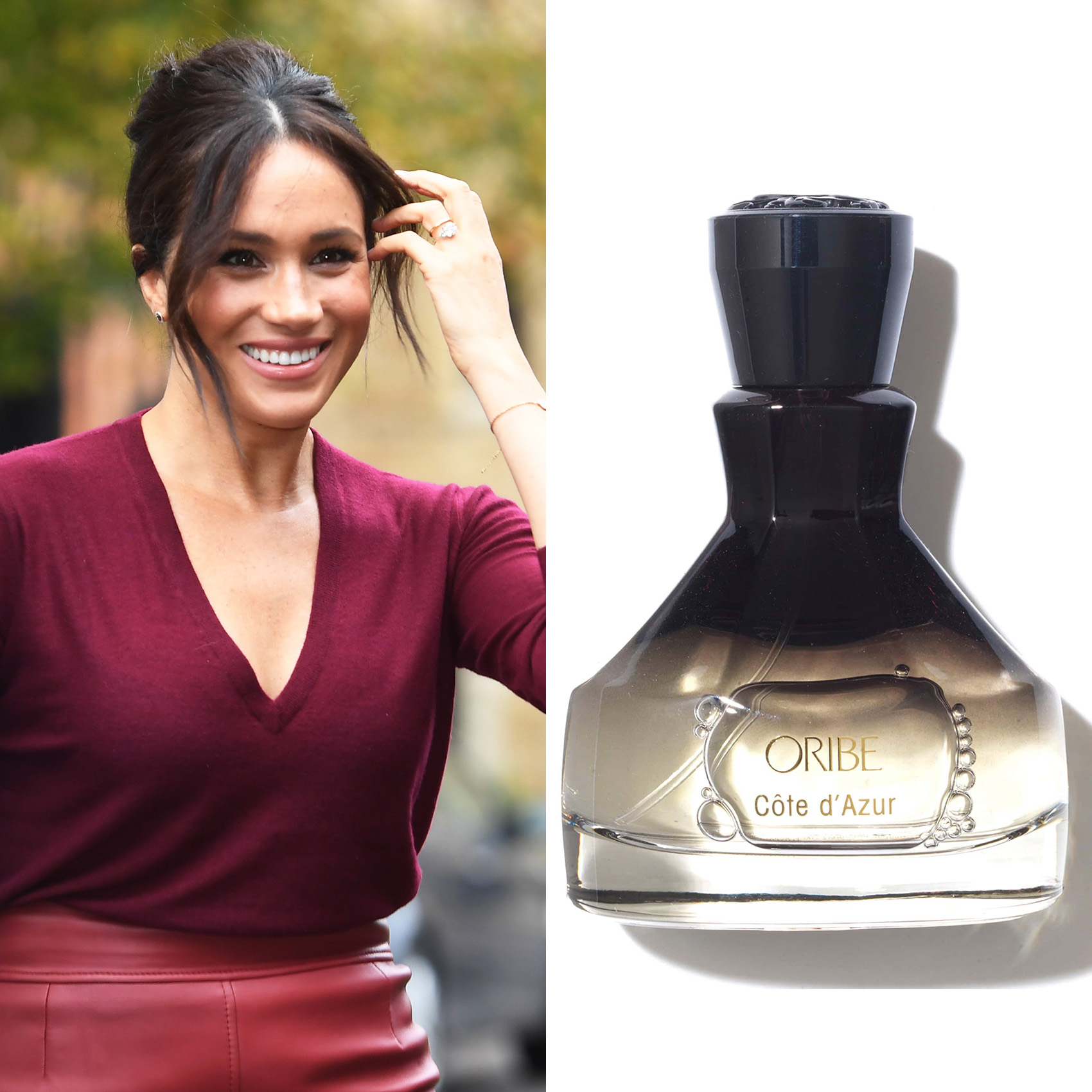 …as well as Jo Malone Wild Bluebell and Jo Malone Wood Sage & Sea Salt.
Meghan actually, adorably, said that perfume is so important to her, if she leaves the house without it, she immediately turns around to put it back on! A girl after my fragrance-loving heart.
Oribe Côte d'Azur Eau de Parfum, $104, NeimanMarcus.com
Princess Diana's Favorite Perfume
Meghan's not the only royal lady who loves bluebell! According to Celebrity Fragrance Guide, the late Princess Diana favored the scent, too, but in the form of Bluebell by Penhaligon.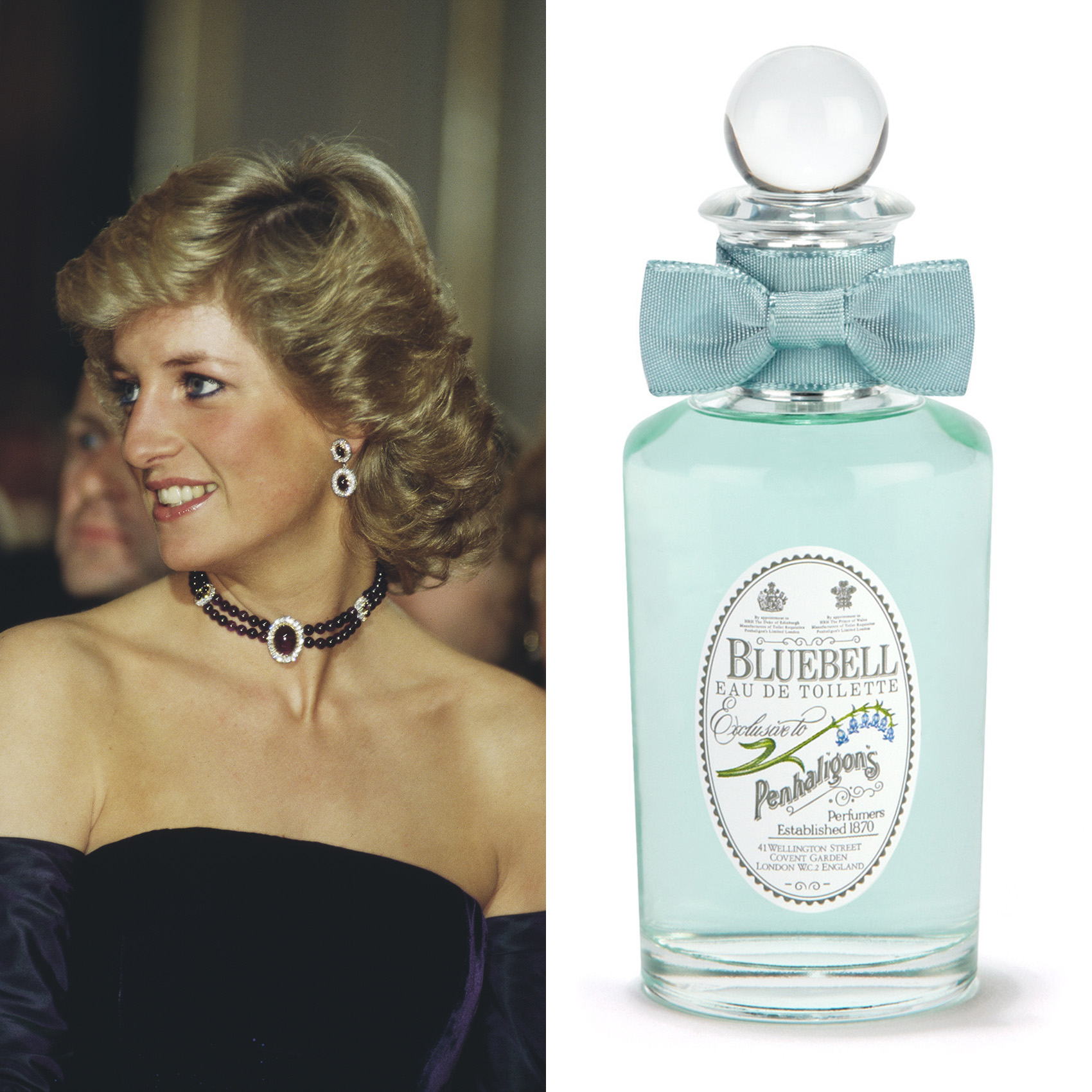 Of course, there's an even more famous scent associated with Diana — her wedding perfume, Quelques Fleurs by Houbigant Paris. As the story goes, before Diana walked down the aisle to marry Prince Charles, she spritzed a bit of the scent — and accidentally spilled it on her iconic David and Elizabeth Emanuel dress! Apparently, she desperately tried to hide the stain up until she entered St. Paul's — though, of course, no one could see anything but the new princess. ❤️
Penhaligon's Bluebell Eau de Toilette, $144, SaksFifthAvenue.com
Queen Elizabeth's Favorite Perfume
Last but not least, we've come to the Queen! Now, the queen's wedding perfume has never been confirmed, but since I've mentioned the others', I will note that her speculated wedding day scent was White Rose by Floris. But what does the most famous royal in the world wear on the daily? According to Vogue, that would be Guerlain's L'Heure Bleue, which boasts a light mixture of neroli, carnation, vanilla, and iris.
Guerlain L'Heure Bleue Eau de Toilette, $86, SaksFifthAvenue.com
All royal photos via Getty Images; all fragrance photos courtesy.