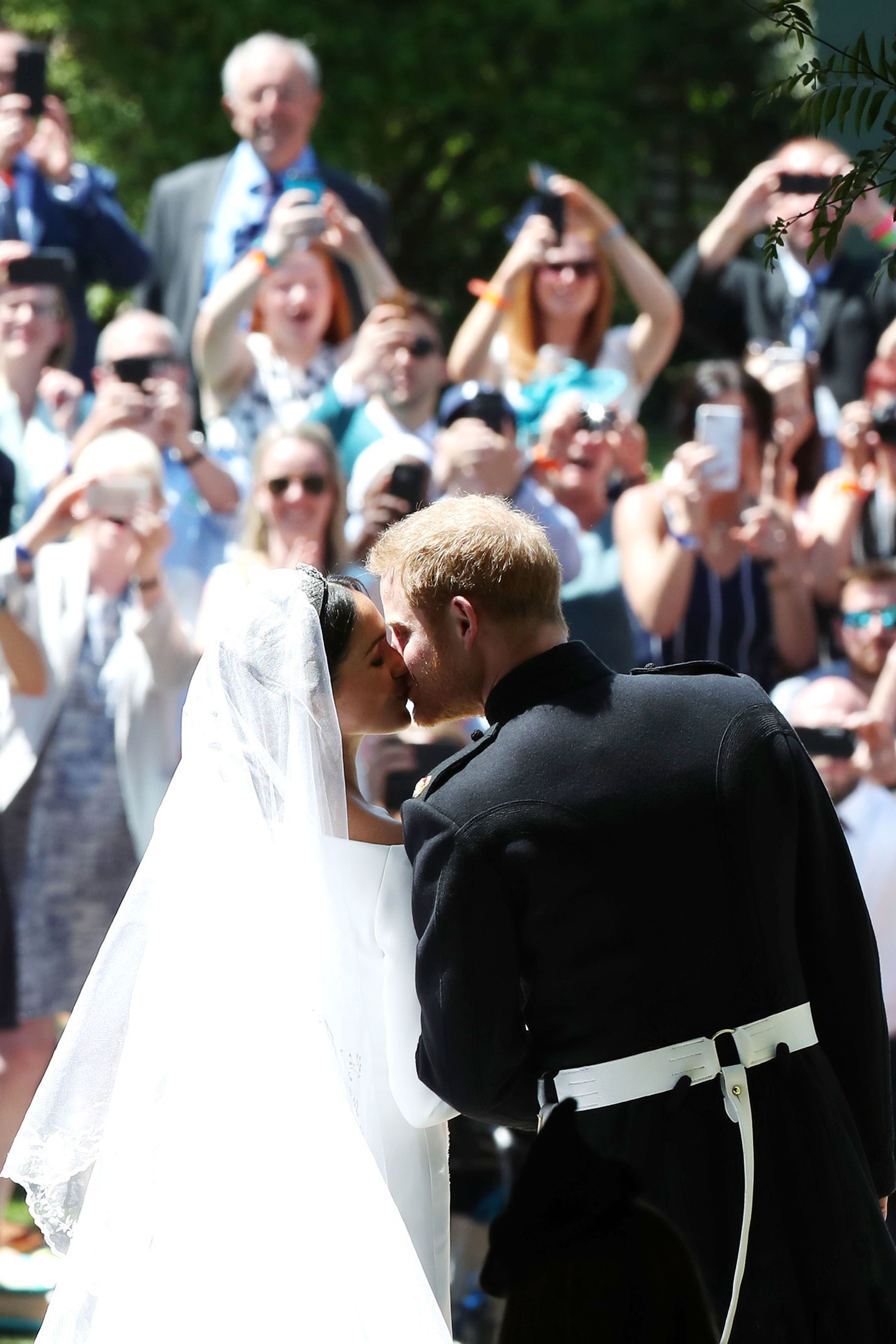 My queens!
For those of you who celebrate, Easter is almost upon us!
And one of my favorite Easter traditions? Well, dying Easter eggs, of course!
Just about every year of my life, I've spent Good Friday dying Easter eggs with my godmother. But of course, with social distancing, we can't do it this year, and to be quite honest, it's got me pretty bummed. 😞
But! That doesn't mean I'm ditching the tradition. It just means I'm doing it solo, and since perhaps I'm slowly losing my mind in this pandemic, this thought came to me:
Royal Easter eggs!
And not just any royal Easter eggs. Royal wedding Easter eggs!
Eh? EH?
Have I lost it? LOL Maybe! But I'll tell you what, coming up with this little pattern for you was PRETTY fun! I know they're silly — I'm no artist! — but I'm hoping if nothing else, they'll give you a little laugh. ♥️
And so, without further ado, the PDF pattern! I actually made two — one that's natural and one that has a little Easter-inspired pastel oomph. Just print 'em out, cut 'em out, and you'll have (at least!) three little HRHs on your table this holiday.
I plan on making them properly this week (complete with little veils!), but here's a sneak peek at little natural Egg Kate in the meantime. 😂
Hippity hoppity, my loves!
Rose
Here's the preview for both, but the high-res download for each is below!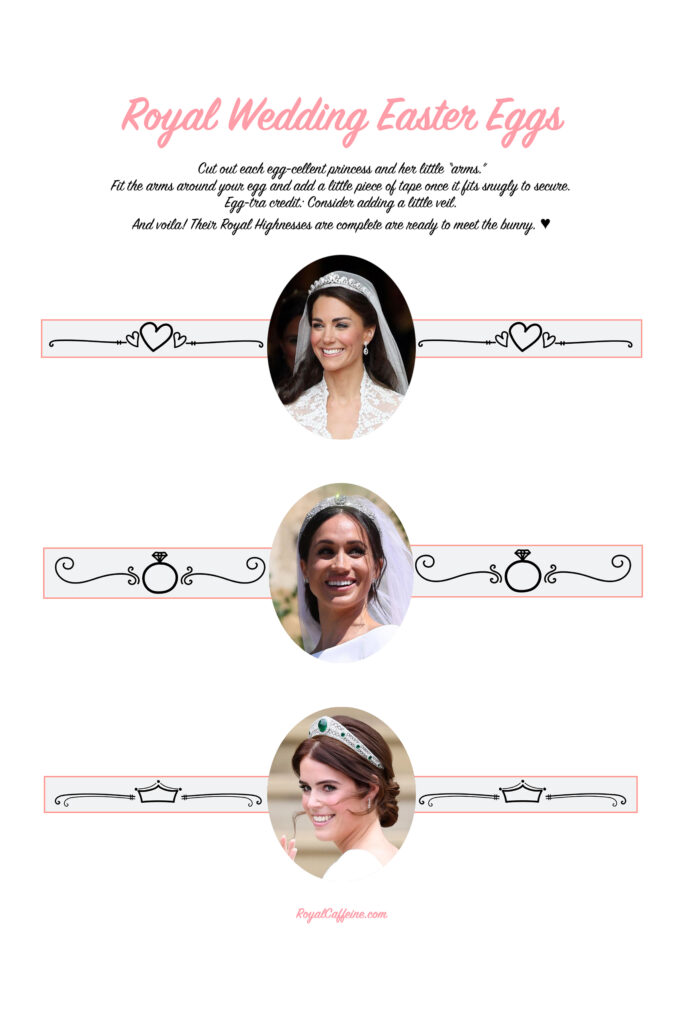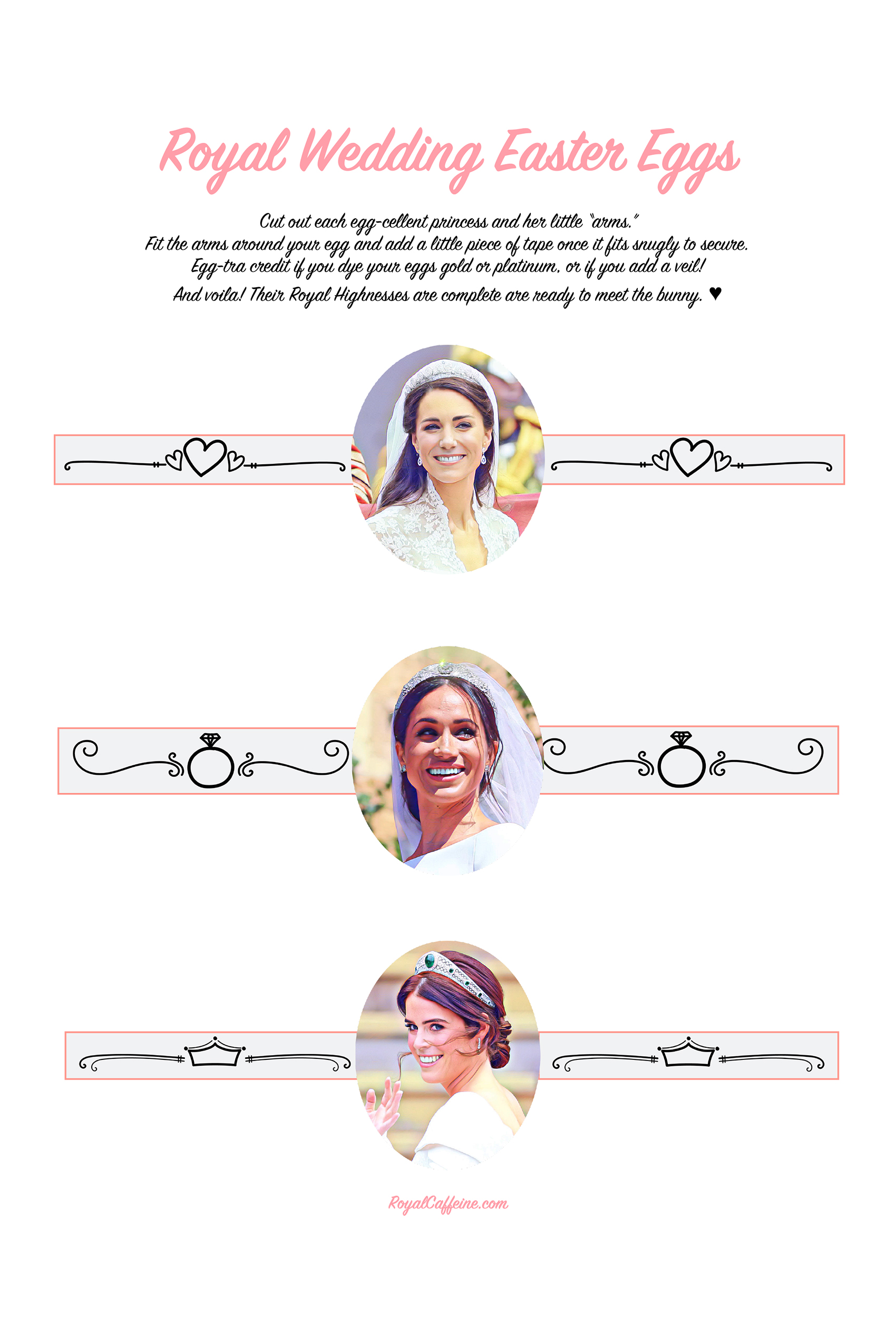 Lead photo by Danny Lawson – WPA Pool/Getty Images