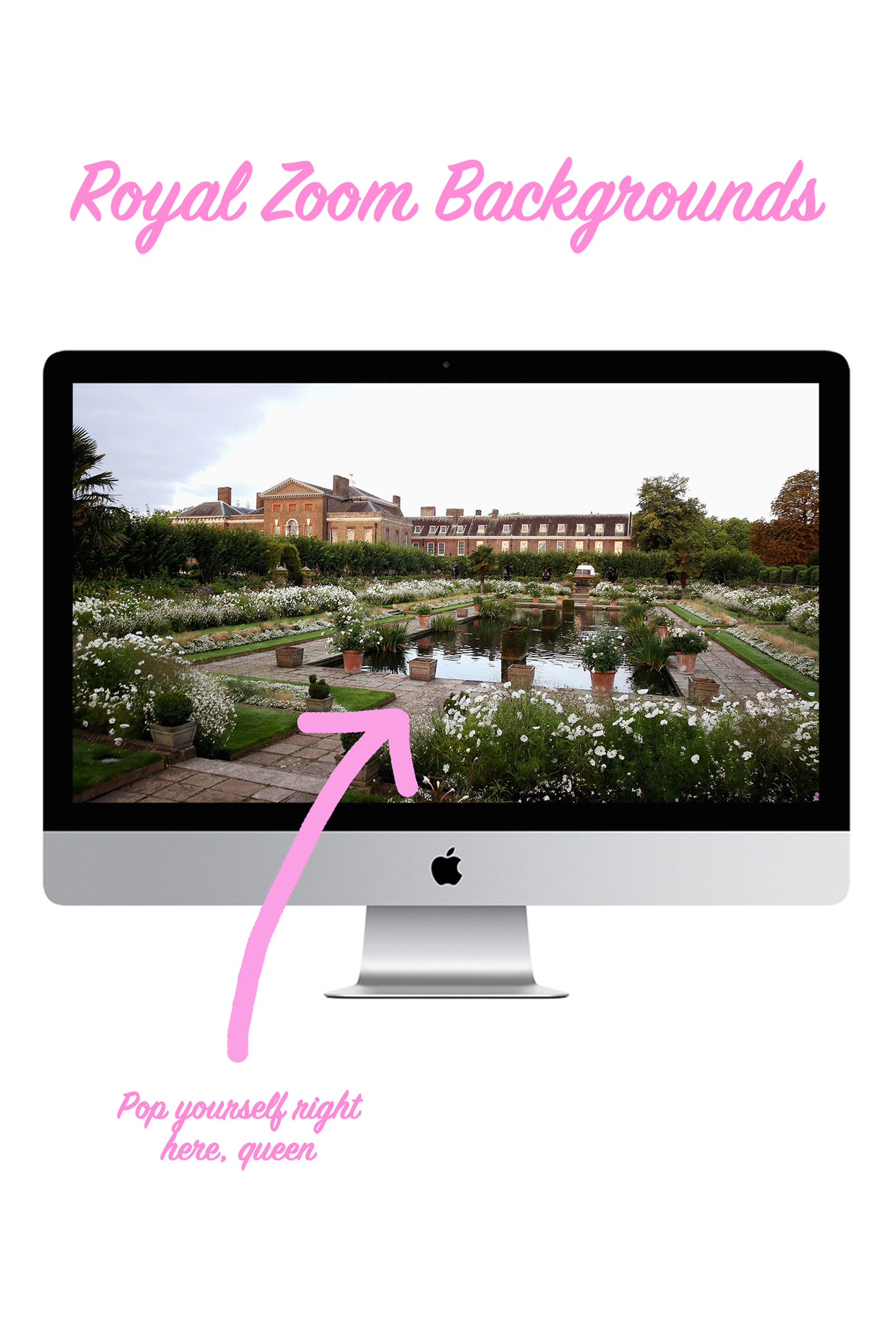 My queens!
It's been a HOT minute since I dropped you a post, but I've got two for you today, and they're both quarantine communication-minded.
Ready? First up — ROYAL ZOOM BACKGROUNDS!
I know I'm a bit behind the quaran-times, but I've been sleeping on Zoom — I've almost exclusively been using FaceTime and Google Hangout. (Both of which, TBH, have been pretty consistently wonky.) But! After finally enjoying a Zoom chat with a few of my ladies the other day, I fell in love, not just because the Zoom connection seemed a lot smoother (I can see everyone, and they're all high-res, and nobody crackled!), but also because of the ability to choose your own background!
You should have SEEN my joy as a green-screened myself in front of the Hogwarts Express! 🧙⚡
Yes, you get it! But I'm 12 years late to the party. So what am I doing here? Sharing (and I hope not a moment too late!) my pure Zoom background bliss with you, via — what else? — seven royal-themed Zoom backgrounds I whipped up for you!
Two feature Buckingham Palace, two Windsor Castle, there's a high tea shoutout, and there's even one that's Christmas-themed! (If you're anything like me, that one should bring instant joy.) (And if it does, may I also recommend Hallmark's "Merry Madness" marathon as a way to wind down each evening? 🎅🏻)
Anywho! I've popped previews of all seven below, plus the full-sized downloads you'll need at the bottom of the post. (They're all cropped to the ideal size of a Zoom background image, which, FYI, is 1920 x 1080 px.)
Enjoy and happy chatting in regal settings like the queens you are! Xo