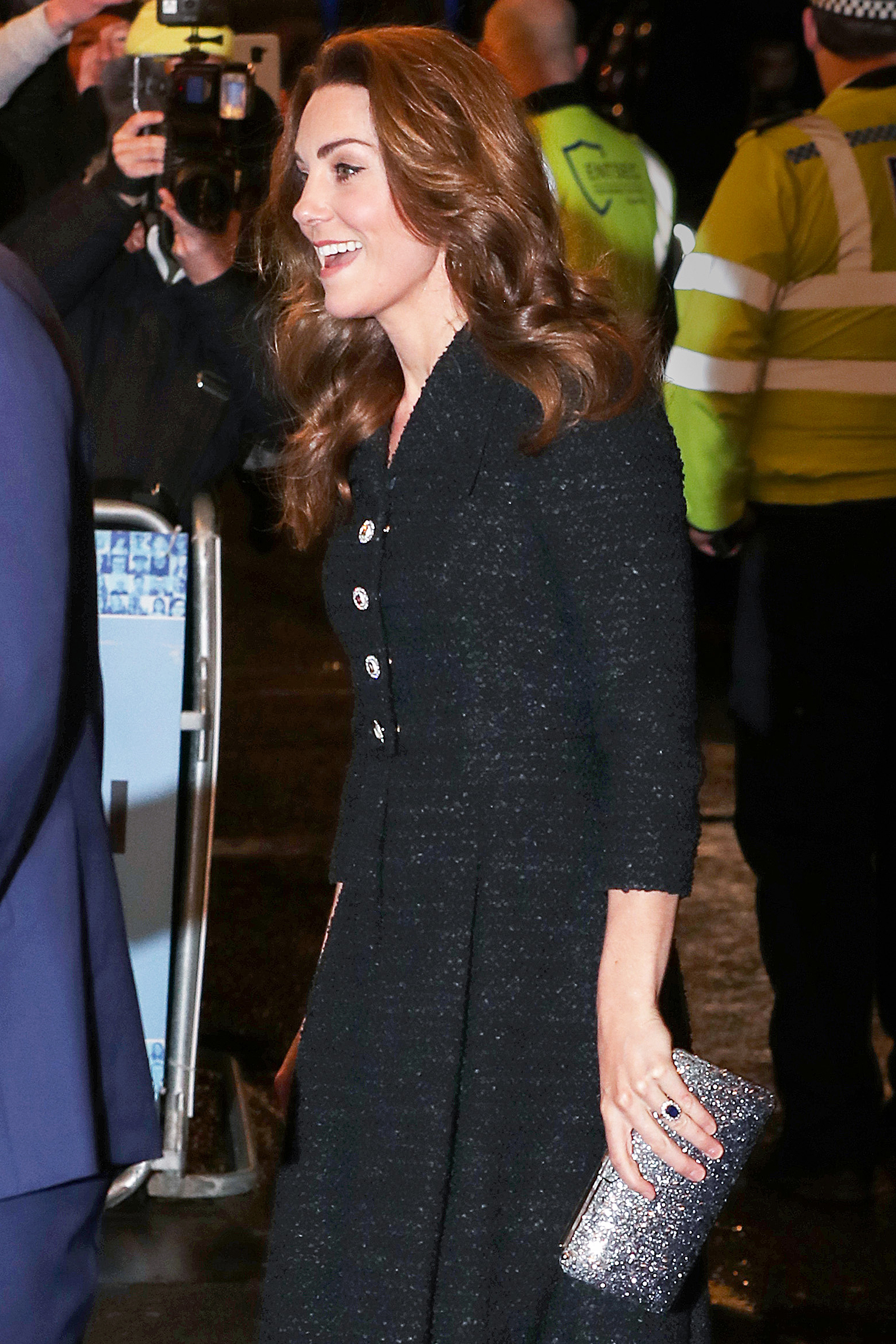 My queens!
How are you? I've missed you — a lot! And I've been thinking of you all quite a bit, too.
Truth of the matter is, royal watching has become quite heavy as of late. (Understatement if there ever was one, I know!) And because the issues being brought up are so important, I sometimes feel a little frivolous jumping on here just to focus on the fashion.
But! Fashion is what Royal Caffeine is all about. And if you're coming to this site, I assume you love it, too! So, in true British fashion, I'm going to CARRY ON, happy to talk about the Big Things with you, but also still very much focused on Kate & Co.'s style, because I adore it — both the pieces themselves (will forever LOVE Kate's timelessness) and the ways in which there's so much meaning behind each ensemble's selection. And I hope you still feel the same way!
Now, with that out of the way, I'm getting into last night's look, specifically the GLAM part of the look:
GLITTER!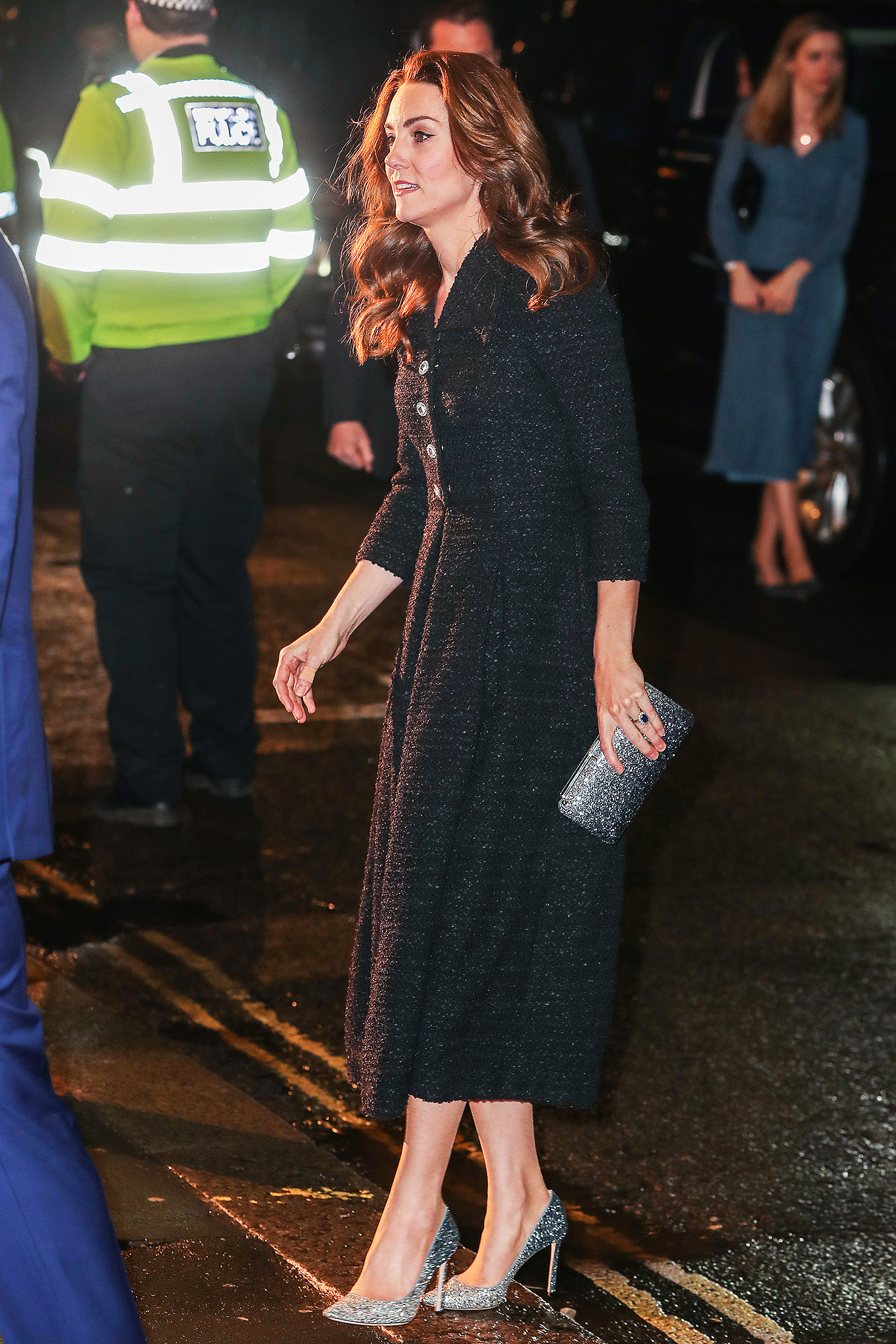 Kate and Will attended charity performance of Dear Evan Hansen on Tuesday night in support of The Royal Foundation. And while our duchess chose a very sensible, classic, non-flashy black bouclé Eponine dress for the occasion (thoughtful, as the smash musical focuses on mental health, plus, of course, many are currently feeling some kind of way about the royal family in light of Prince Andrew and Megxit), she did do those of us in desperate need of some glamour a solid by accessorizing the look with Jimmy Choo's ombré glitter Romy pumps (these are close!) and matching clutch. 
Perhaps the best addition, though? Diamond chandelier earrings, on loan from the queen.
EXCELLENT perk of being a granddaughter-in-law in The Firm.
(My subscription didn't have a great shot, but you can peep 'em here!)
I am absolute obsessed with the shoes especially — what an easy way to add pizzazz to an otherwise understated look. I love them so much, in fact, that I'm going to immediately follow up this post with a roundup of affordable, glitter-bombed pumps.
Because we could all use a little more sparkle in our lives, could we not?
Keep calm and ✨ SHINE ✨ on, R Xo
Lead photo by Chris Jackson/Getty Images