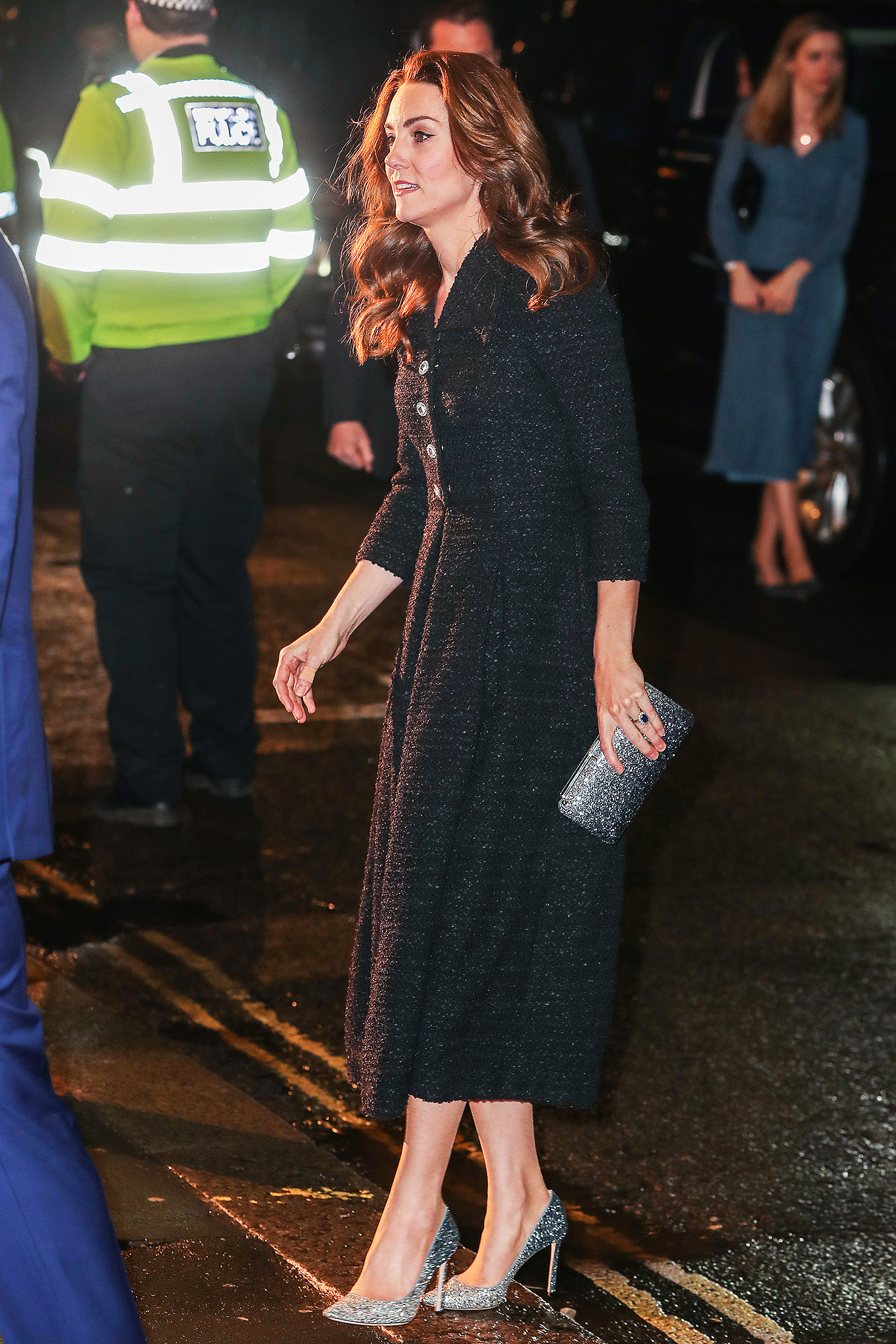 Queens!
As you well know, I love me a sparkle princess moment, and Kate CERTAINLY had one last night at the charity performance of Dear Evan Hansen.
To spice up her understated, black Eponine London dress, she whipped out her ombré glitter Jimmy Choo "Romy" pumps — previously spotted with another "simple" dress, her off-the-shoulder Barbara Casasola midi, at the Action on Addiction Gala last year — and I, for one, was THRILLED.
I LOVE when Kate goes full sparkle princess on us! And it doesn't get any more sparkle princess than with a pair of Cinderella-worthy slippers, don't you think?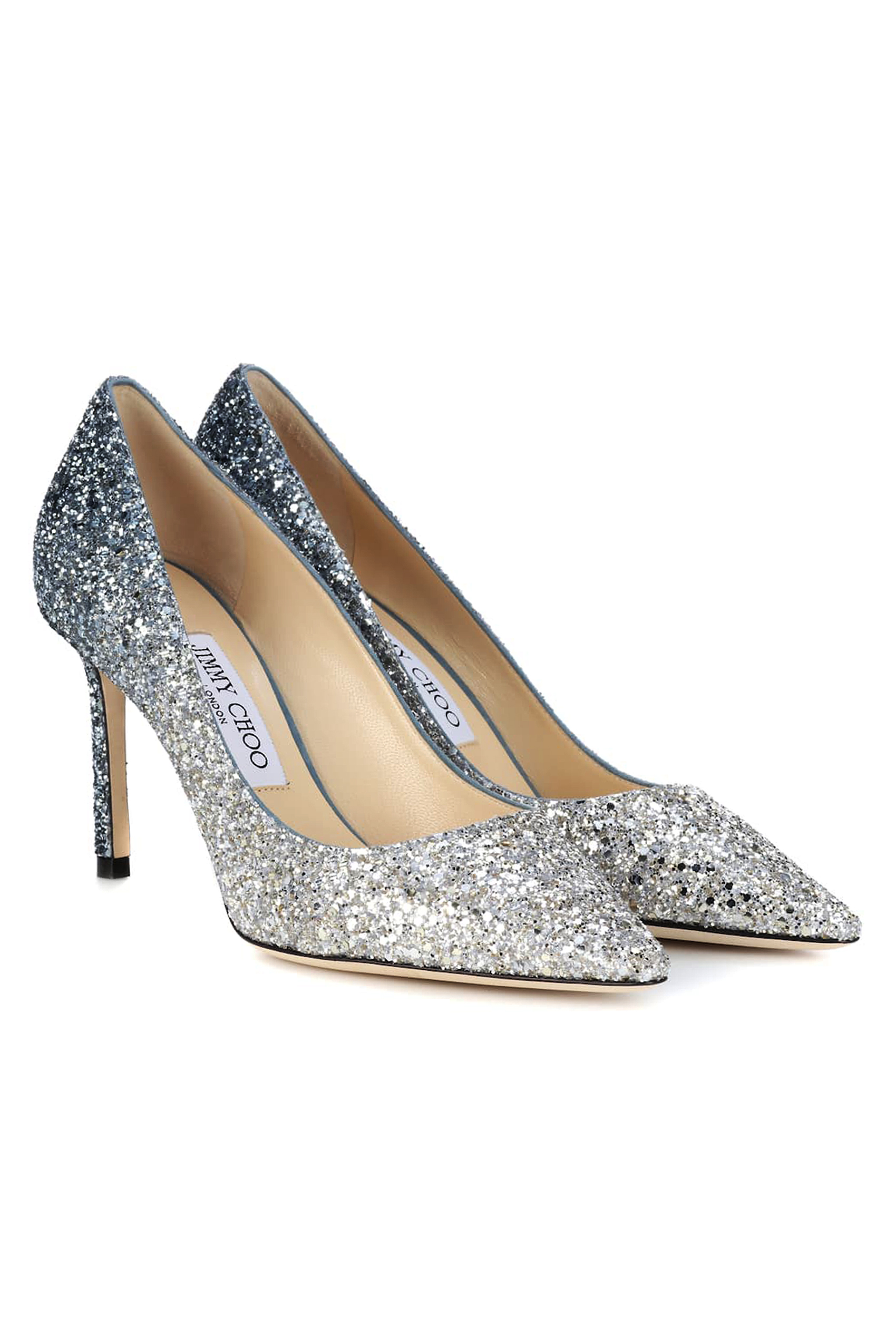 Naturally, I'd love a pair of Kate's for myself (and if you do, too, you can snag them here).
But! Kate's Choos are definitely an investment — $795 of an investment, to be exact. (Ah, to be on that princess budget!) But don't be sad: I rounded up 15 shimmering, sparkling, glitter-bombed pumps — some of which are near dupes to Kate's! — that will help you quite literally ✨ shine. ✨
And not a single one is more than $130.
Not bad, eh?
I dropped my five favorites below, and all 15 in the ShopStyle slider at the bottom!
Happy shining, ladies!
Rose
Sam Edelman "Hazel" Pointed Toe High-Heel Pumps
Full disclosure: I have these, and for 4-inch pumps, they're pretty darn comfy!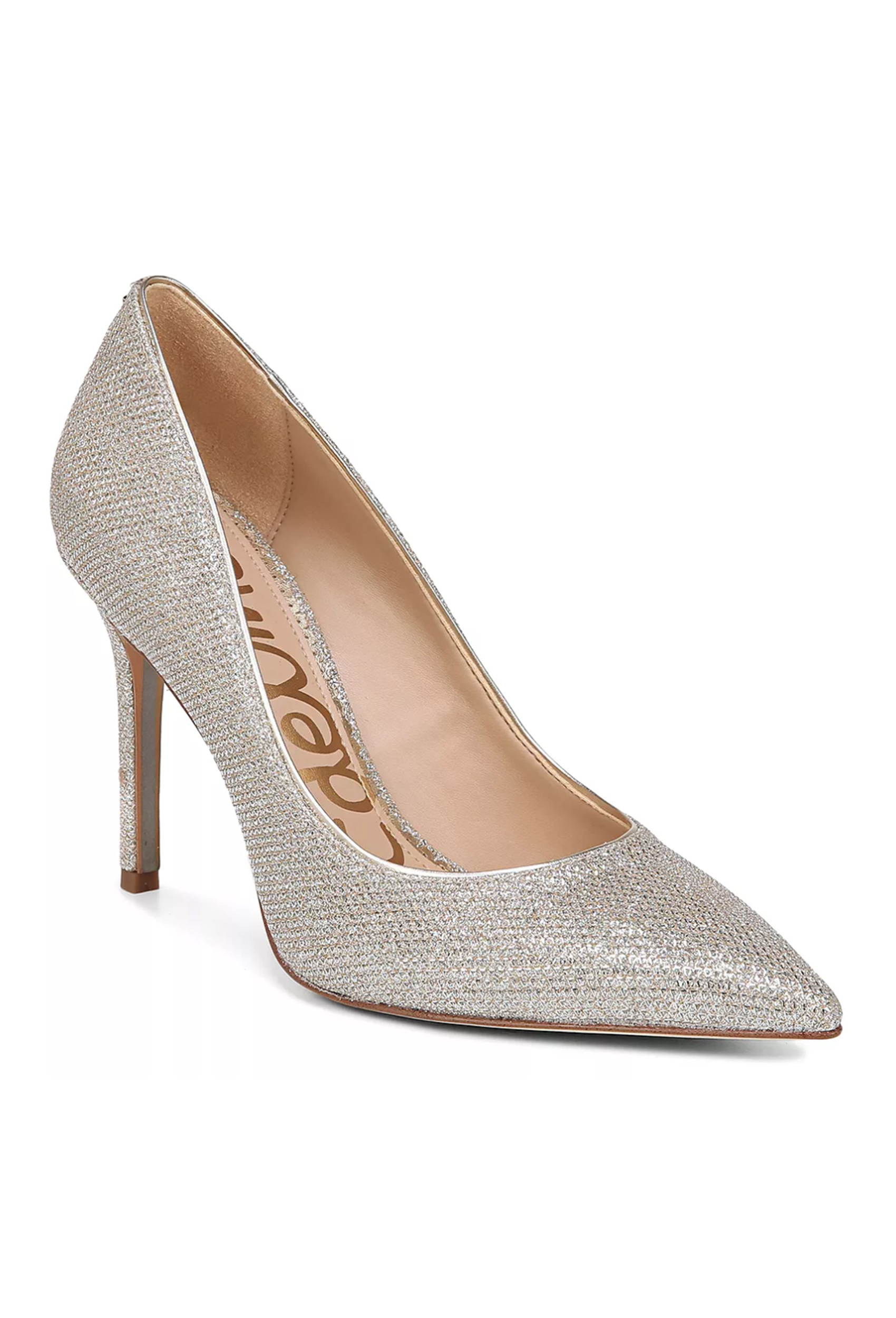 $130, bloomingdales.com
Nina "Cleonie" Pump
Pretty close to Kate's, right?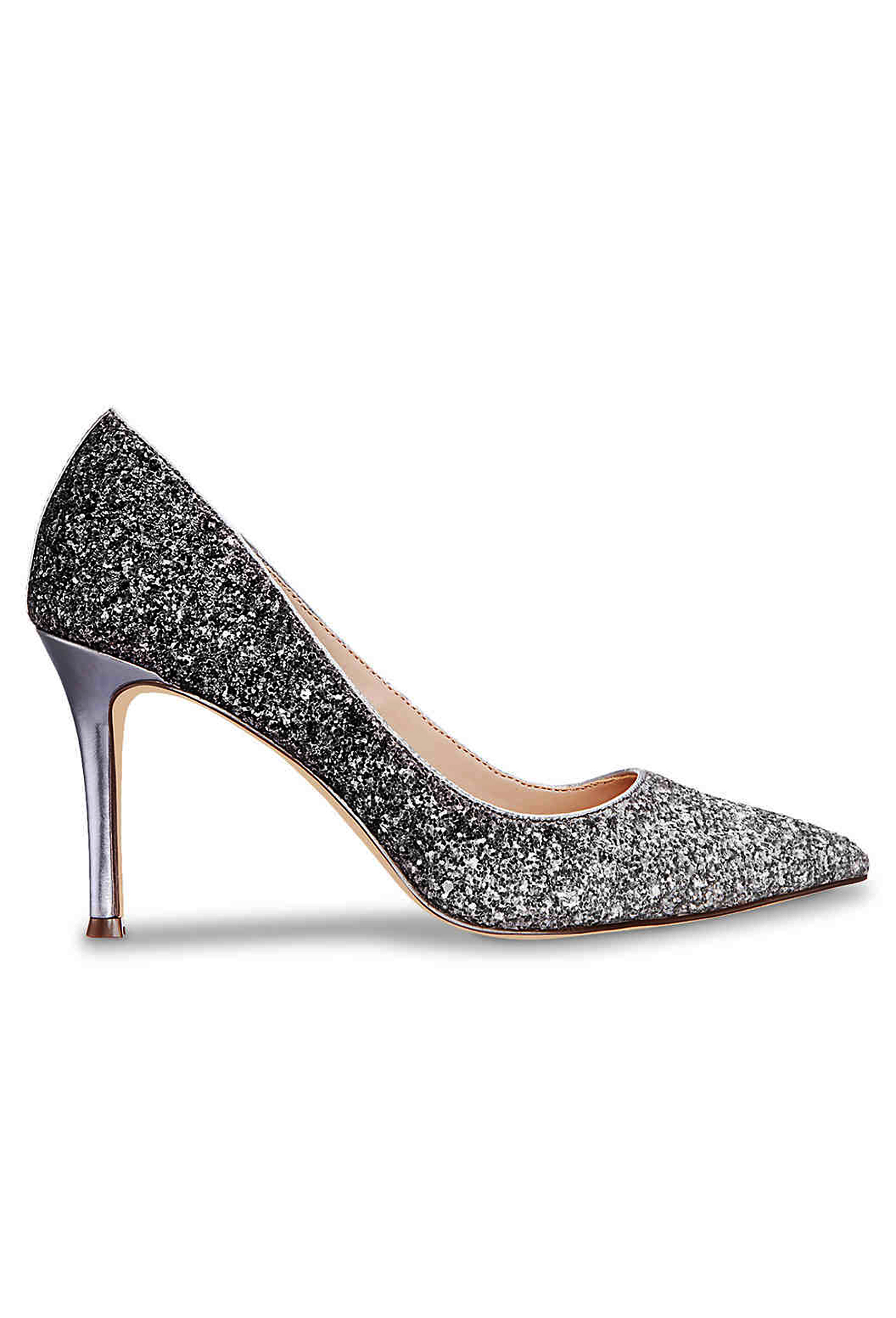 $60, DSW.com
Badgley Mischka "Ozara" Pumps
Just gorgeous. 😍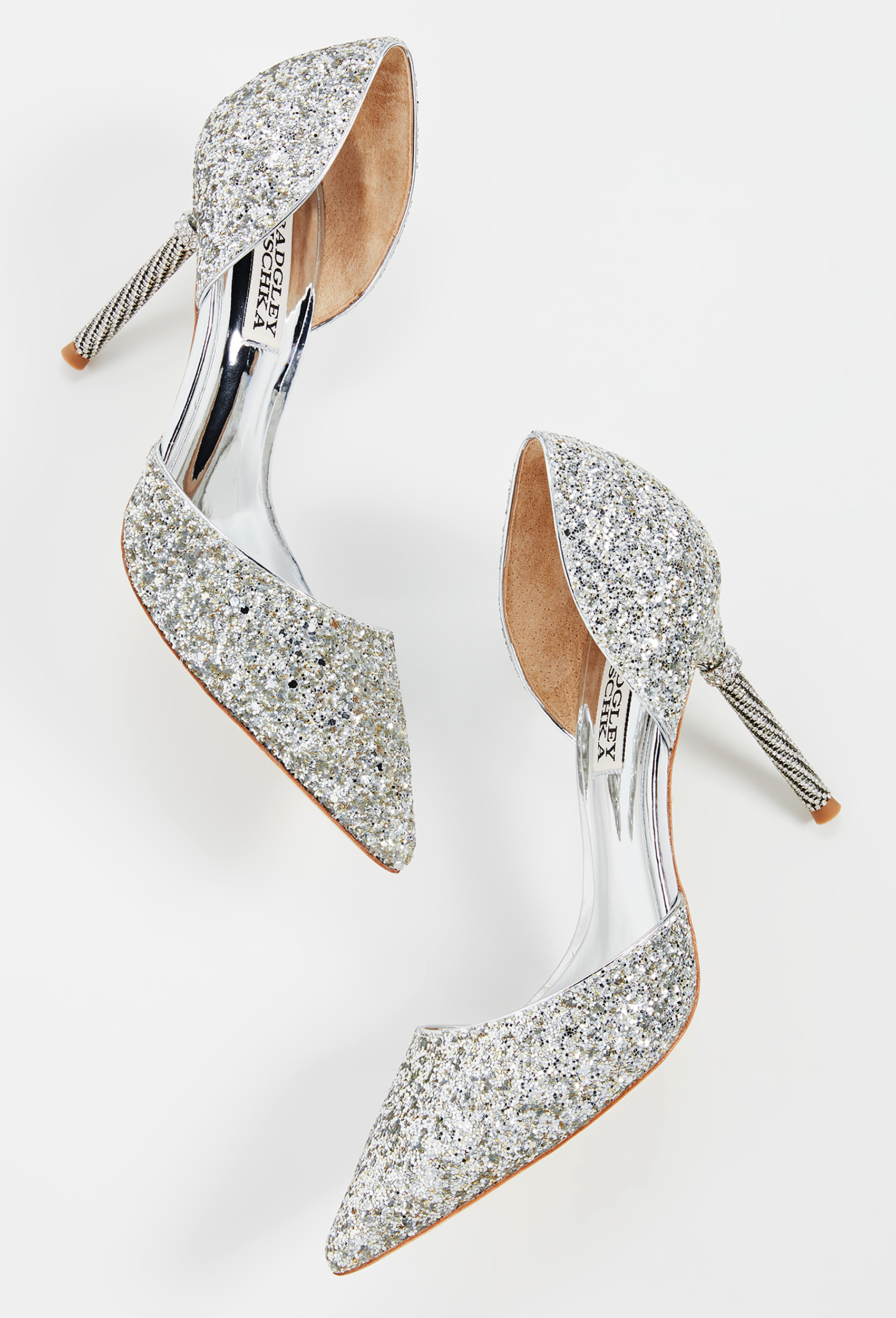 $198, Shopbop.com
J.Crew Holigram Glitter "Colette" Pump
A smaller heel and a touch of pink!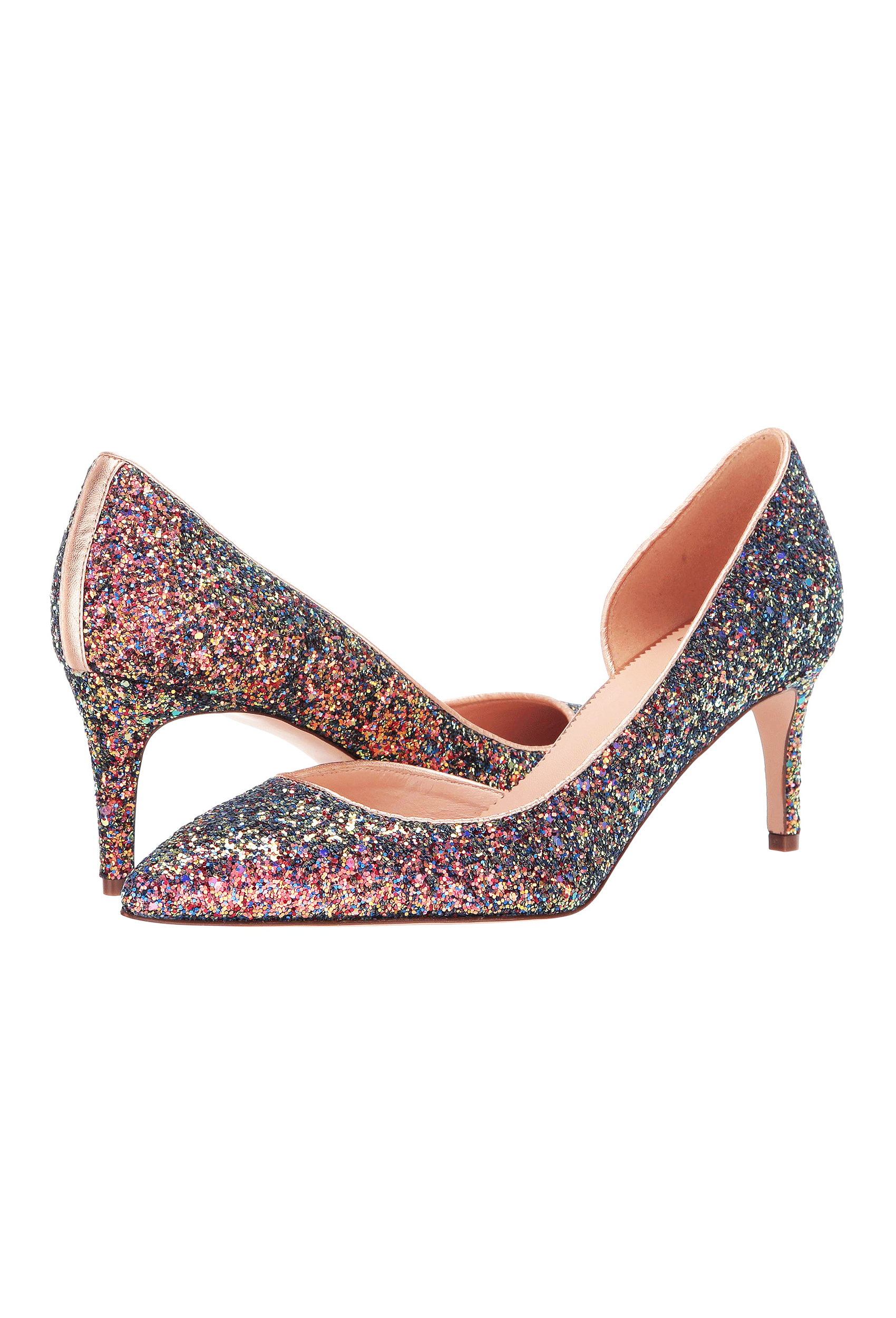 $112, Zappos.com
Nine West "Emme" Glitter Pointy Toe Pump
The price is RIGHT.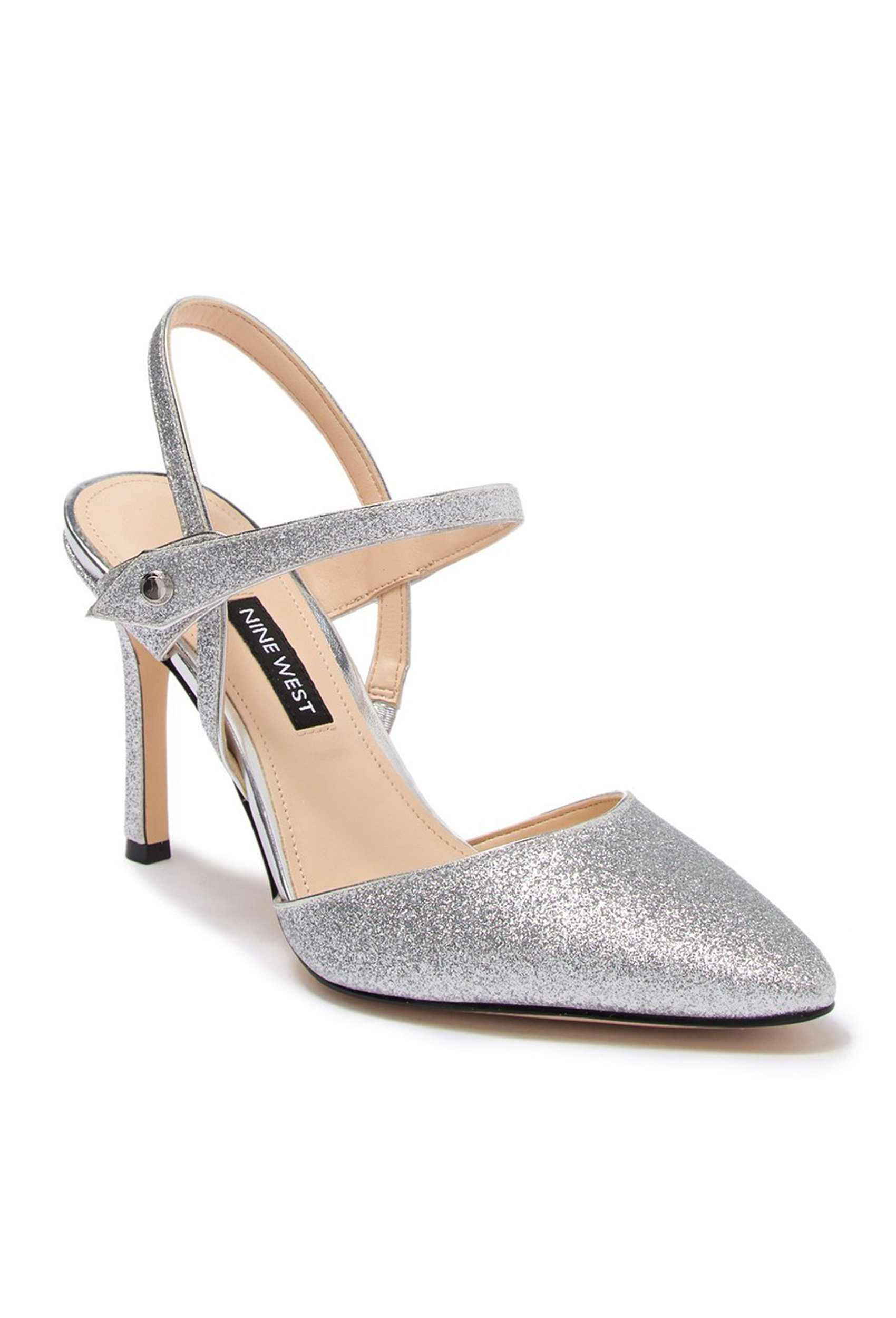 $50, NordstromRack.com
Lead photo by Chris Jackson/Getty Images