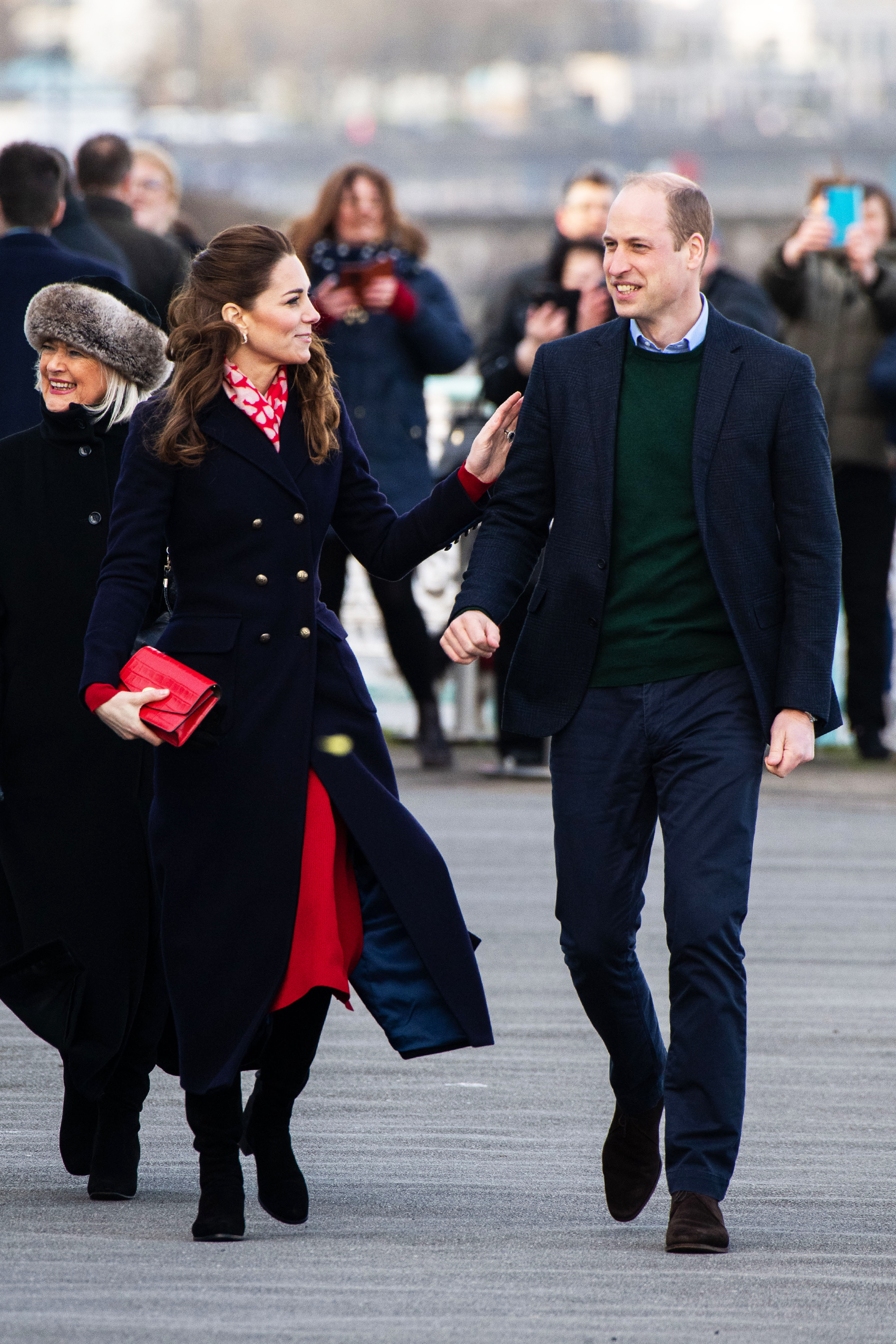 My queens, how I've missed you SO! 
As you may have noticed, I took quite the extended holiday hiatus.
Did anything happen since I've been away?
😅😅😅
I'm kidding! OF COURSE I know about Harry and Meghan. *tear* Truthfully, I'm still processing quite how I feel about it — on the one hand, I respect the move they've made for their family and truly hope they find peace; but also, I already miss them and hate the end of the Fab Four! 😭
Nevertheless, the royal family lives on, particularly in my girl Kate, who has been working OVER.TIME. since the news broke about the Sussexes — launching a landmark survey into early childhood development, photographing Holocaust survivors for the 75th anniversary of the liberation of Auschwitz, hosting a Buckingham reception. The woman has not STOPPED.
And all the while she's been giving me LIFE after LIFE with her sartorial choices, especially the ones that are very Valentine's Day-friendly, including her scarlet Needle & Thread dress for the Buckingham reception and most especially today's heart-dotted scarf for her visit with William to Mumbles Pier in Swansea, Wales.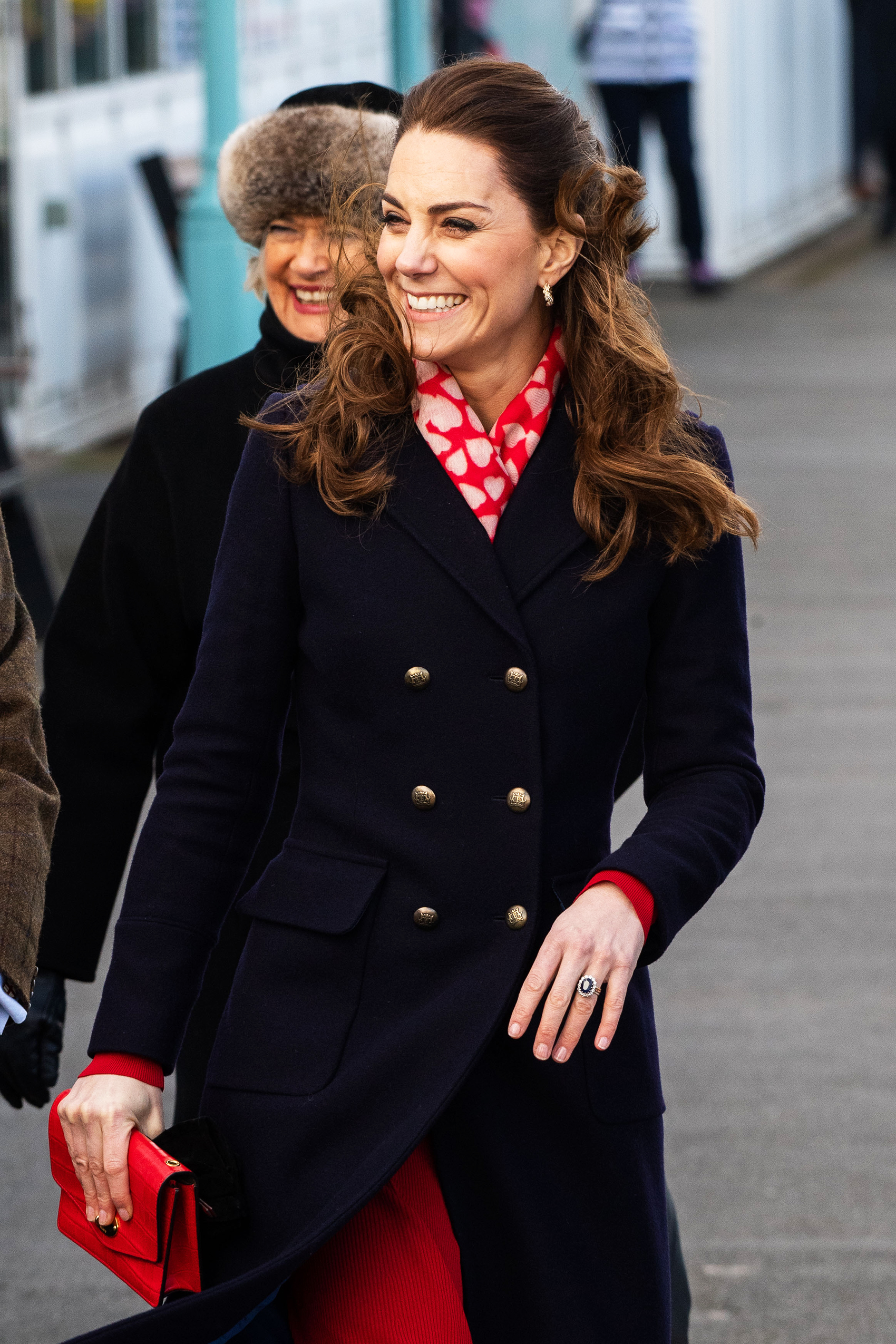 Kate has LONG enjoyed dressing on-theme — red and green for Christmas, florals at the gardens, maple leaves in Canada, her general affinity for royal blue — but I admit, I continue too be charmed by it! 
I love me some holiday spirit.
Now, onto the specifics: The scarf is the Kamala Pink Blush & Soft Pink Scarf by Beulah London, and not only is it festive, it's quite a special and empowering piece, too.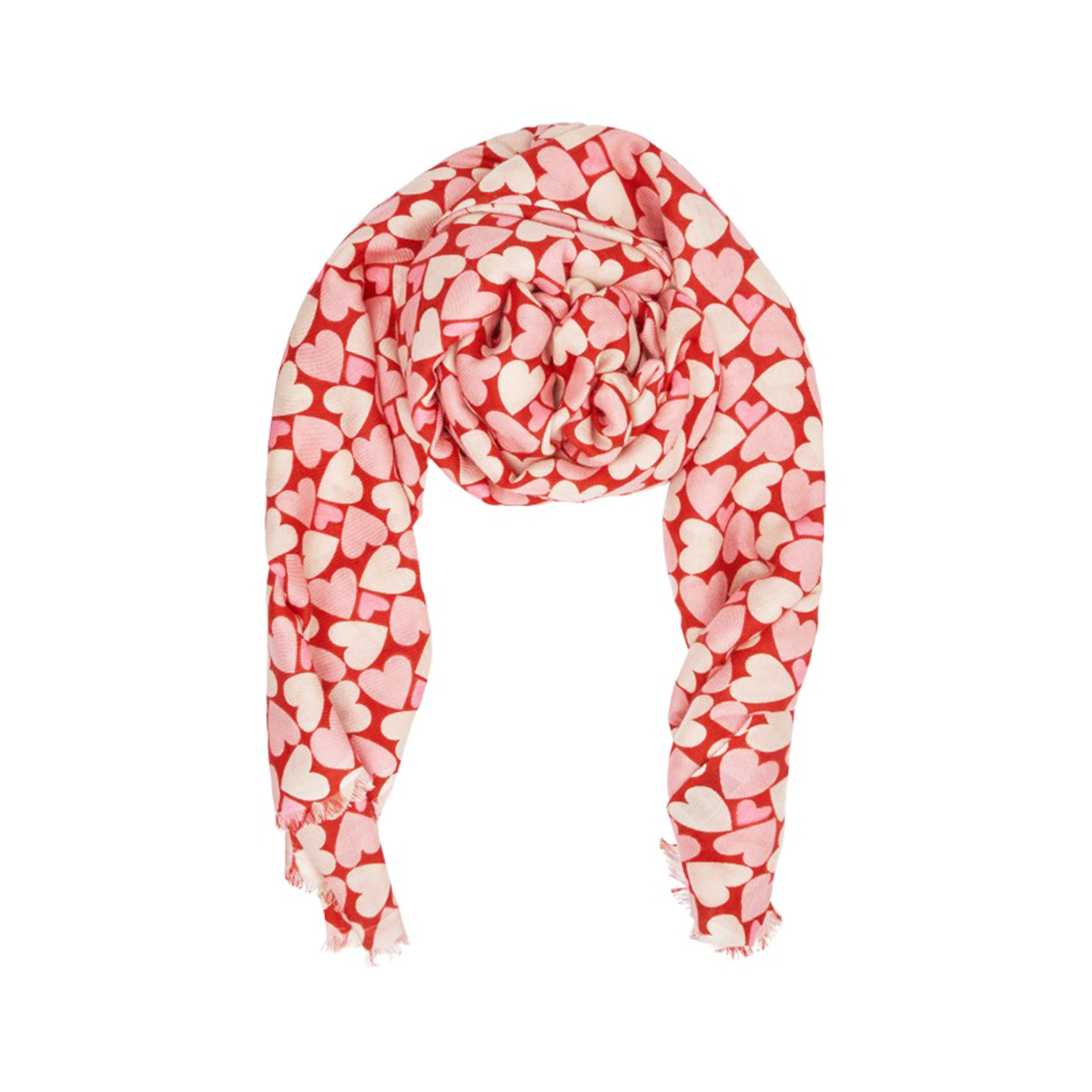 Here are the details from Beulah's site:
"The Kamala Pink Blush & Soft Pink heart printed scarf is a beautiful patterned scarf, made by one of our impact partners in Nepal. The creation of this scarf provides these Nepalese women with sustainable employment opportunities to help them break the cycle of poverty. The scarf features a mixed heart print, reflecting the beautiful, empowering message Beulah stands for."
FYI: Kate's scarf just sold out in the red and blush, but it is still available in blush on blush and in a raspberry hue! (Got my eye on the latter myself. 😍) 
BUT! She didn't stop there. Kate teamed the scarf — and yes, I'm treating the scarf as the main piece in the ensemble, don't @ me! — with a long-sleeved, red maxi dress by Zara (yes, queen, keep us budget-friendly), a red clutch, and a navy Hobbs coat. 
That scarf, though *chef's kiss*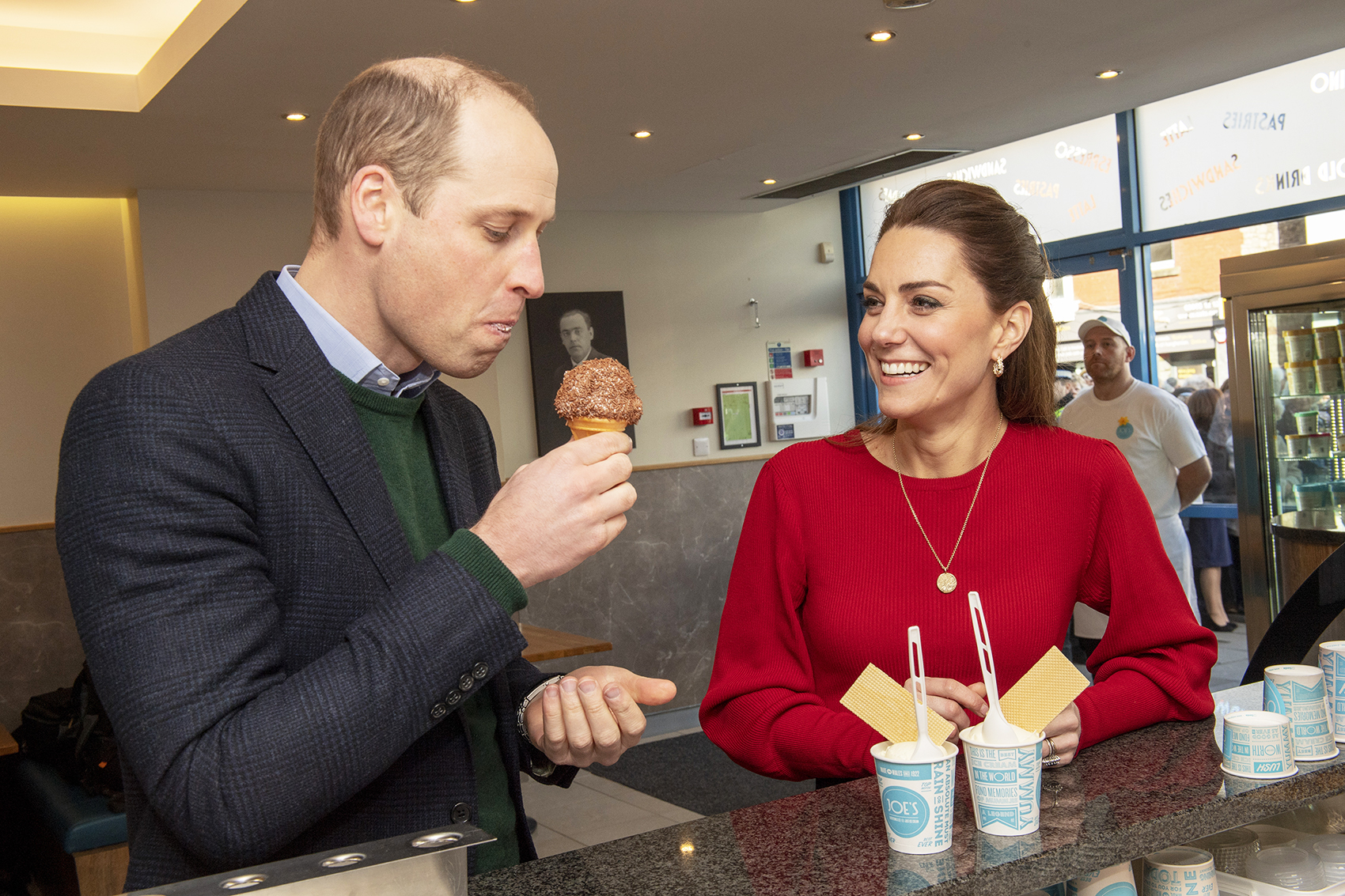 Equally adorable? Kate and Will stopping for their own mini-ice cream date at Joe's Ice Cream Parlor on the pier. (Sorry to this man (Will) for this mid-bite photo, but it's all super-cute, don't you think?)
Well, now that I'm feeling so romantic, I thinkwe need a little heart-print roundup, don't you think? Peruse below, ladies! And happy (early) heart day. XO
Lead photo by Polly Thomas/Getty Images