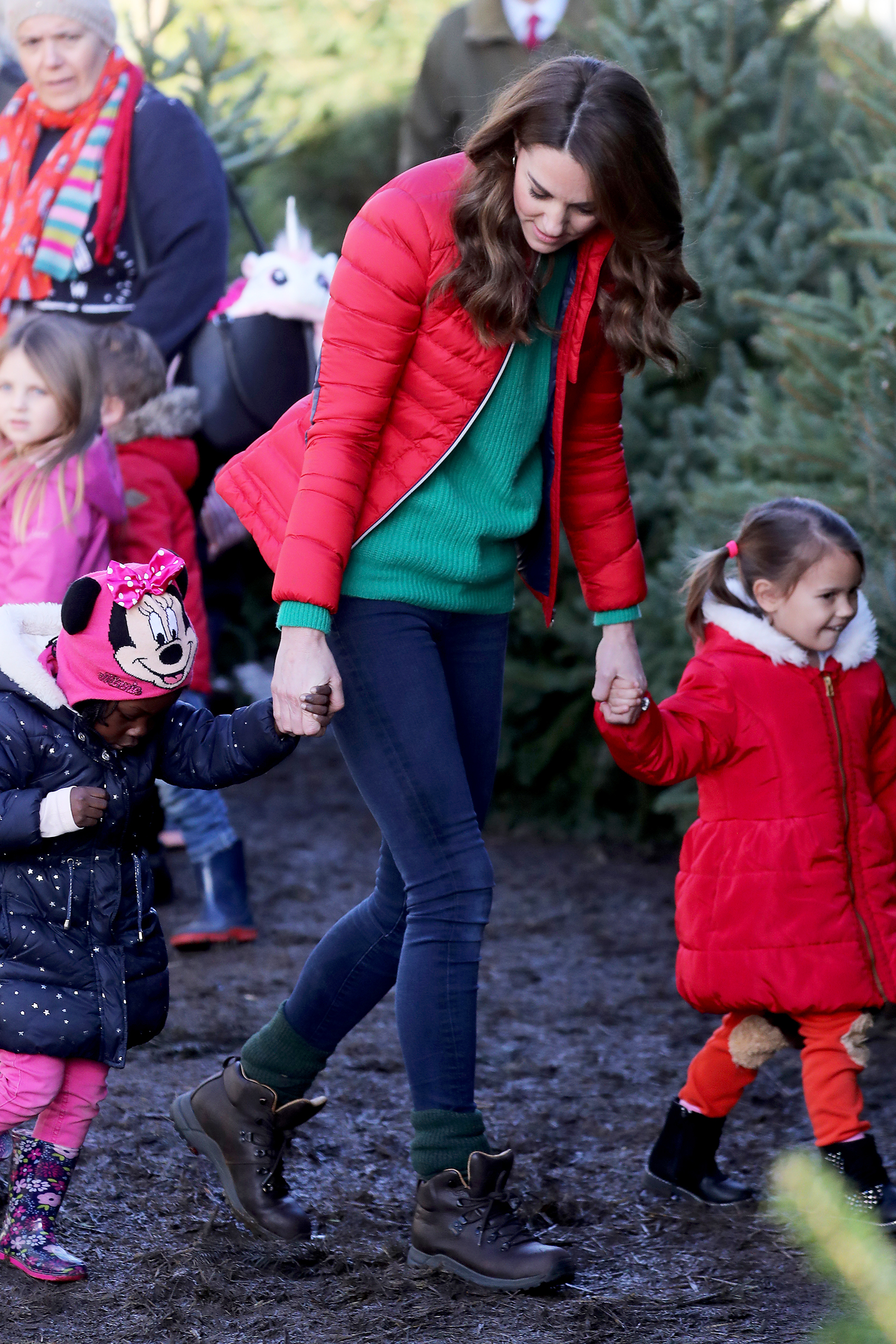 I've said it before, and I'll say it again, my queens — your girl is not a winter princess.
Do I love me some Christmas? VERY much yes.
Snow? My goodness, of course!
But freezing temps? No, mes amies, they're not for moi!
Nevertheless, if I do have to brave the elements, there is one thing that makes me just a little bit happier about it:
An adorable, colorful coat!
And friends, did Kate's latest FIT. THAT. BILL.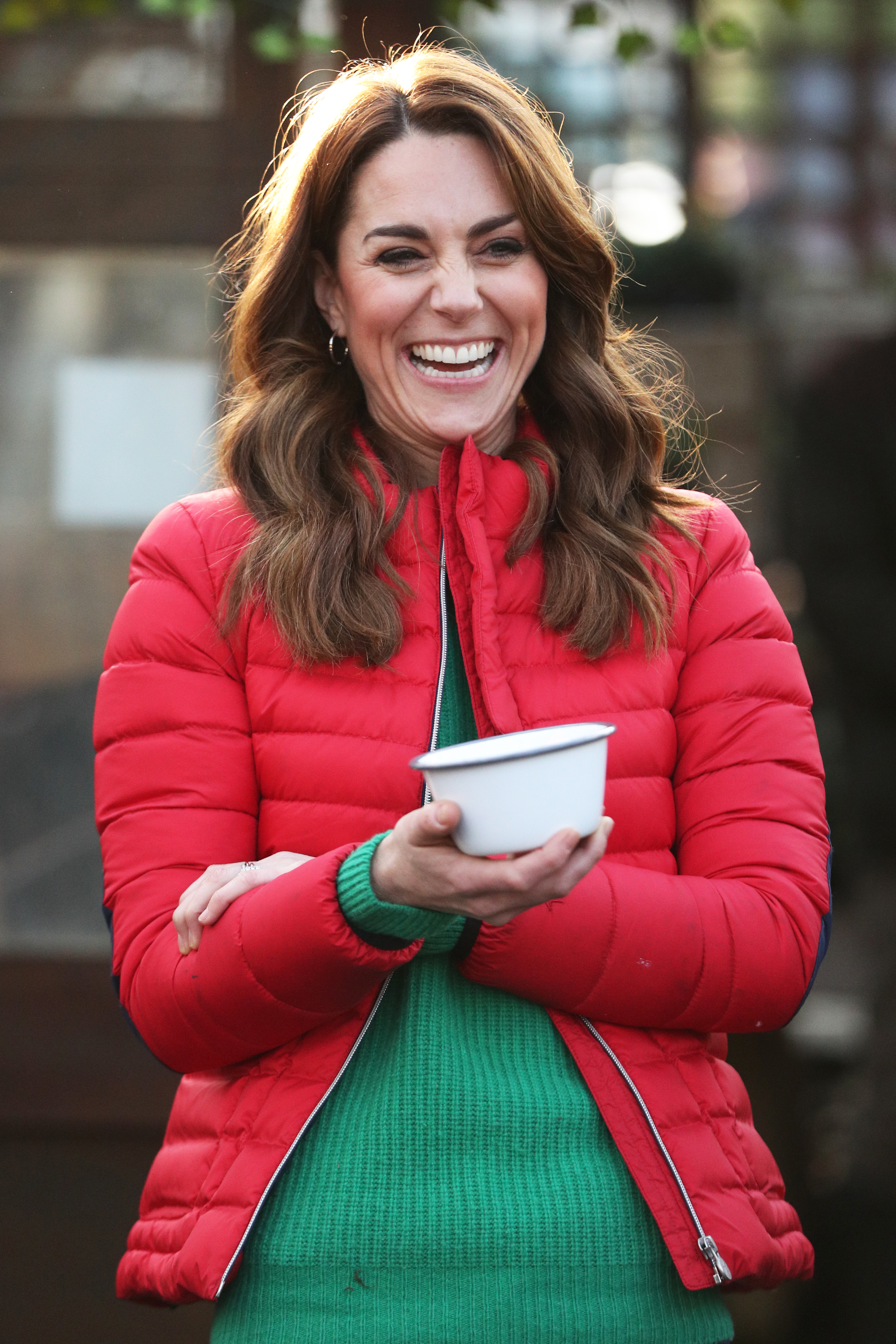 Look at this cherry-red puffer!
I lurve me a red coat. I copped a Members Only-inspired style from Express in high school (what a time!) and have made sure to have one in my (ever-expanding ?) coat closet ever since. During a time of year when everything can seem quite drab — especially post-Christmas — a red coat just adds a friendly POP of color to the world, no?
Kate's, which she wore to help the children supported by her new patronage, Family Action, pick out Christmas trees for their pre-schools, is by Perfect Moment. (If you'd like to read more about that day and the cause, you can do so above — it warms the heart!) 
And though Kate's style is currently sold out, that doesn't mean there aren't plenty more bold red beauties out in the world, waiting to warm you up! The 12 below are just a few of my faves. ?
Happy bundling, duchesses! *smooch*
1. J.Crew Chateau Puffer Jacket With PrimaLoft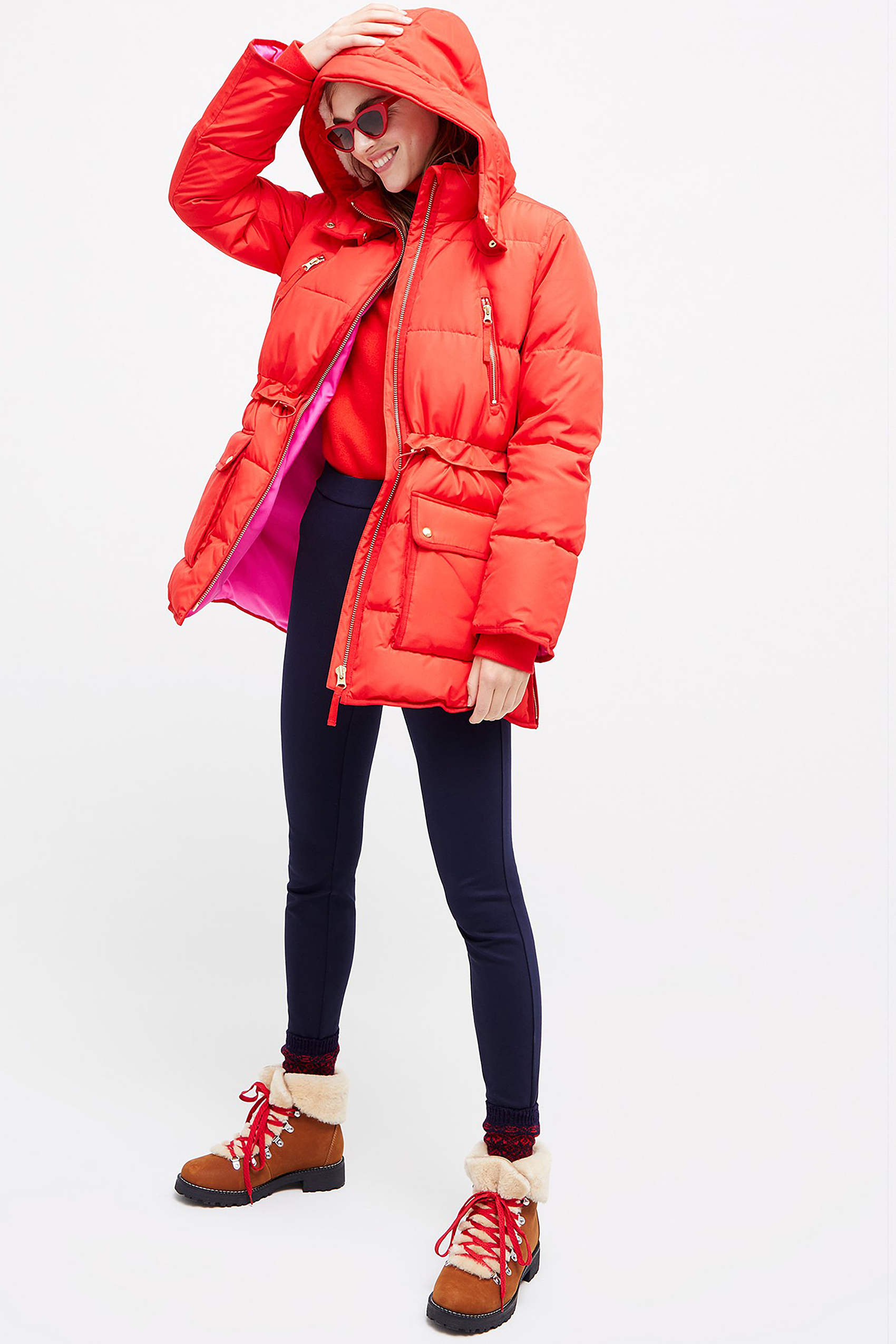 Full disclosure — I bought this one! And you know why? Three words: Hot. Pink. Lining!
$198, JCrew.com
2. AQUA Glossy Hooded Puffer Coat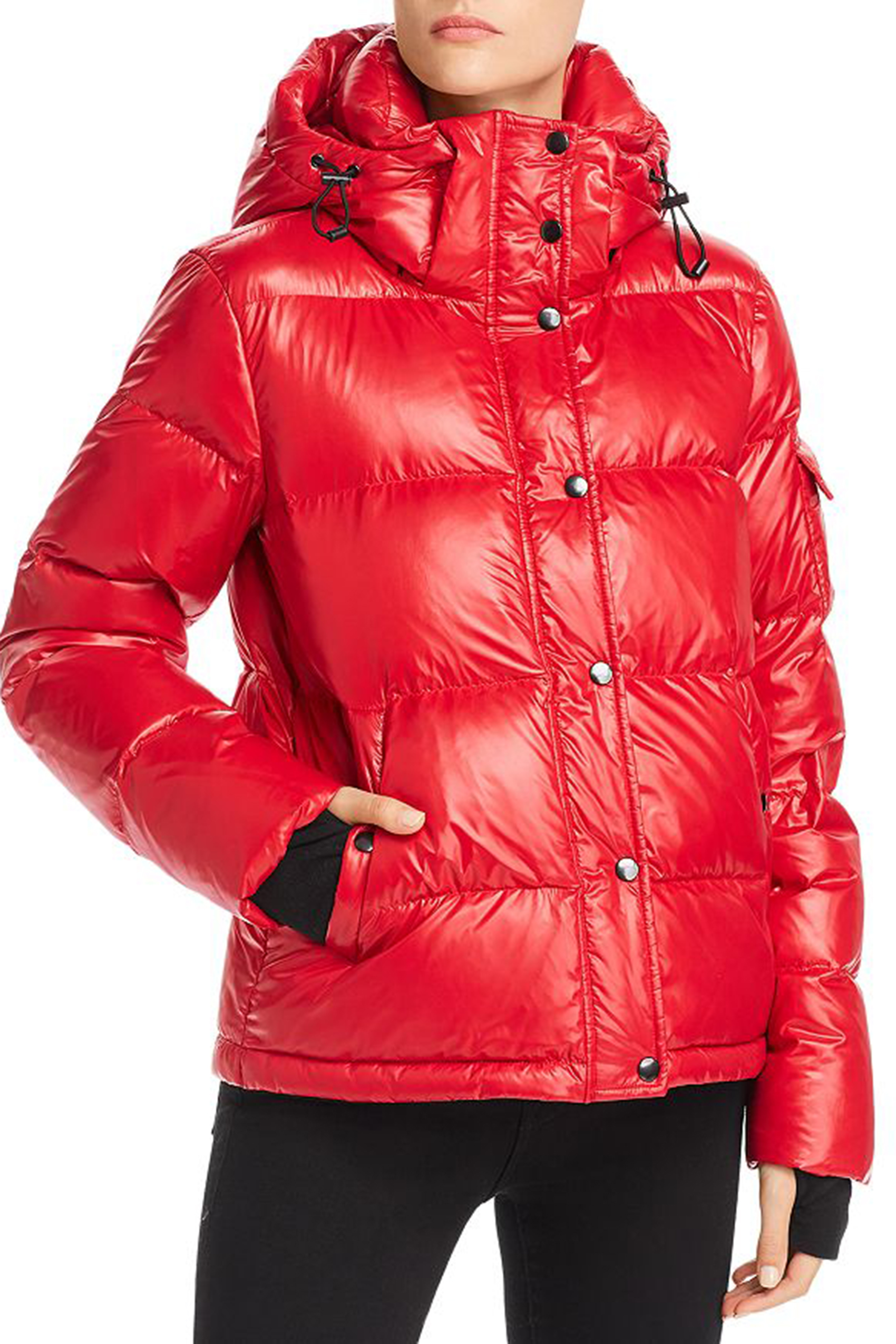 That gloss! ? And vvv friendly on the wallet, too!
$178 (currently on sale for $133.50!), Bloomingdales.com
3. Tommy Sport Crop Puffer Coat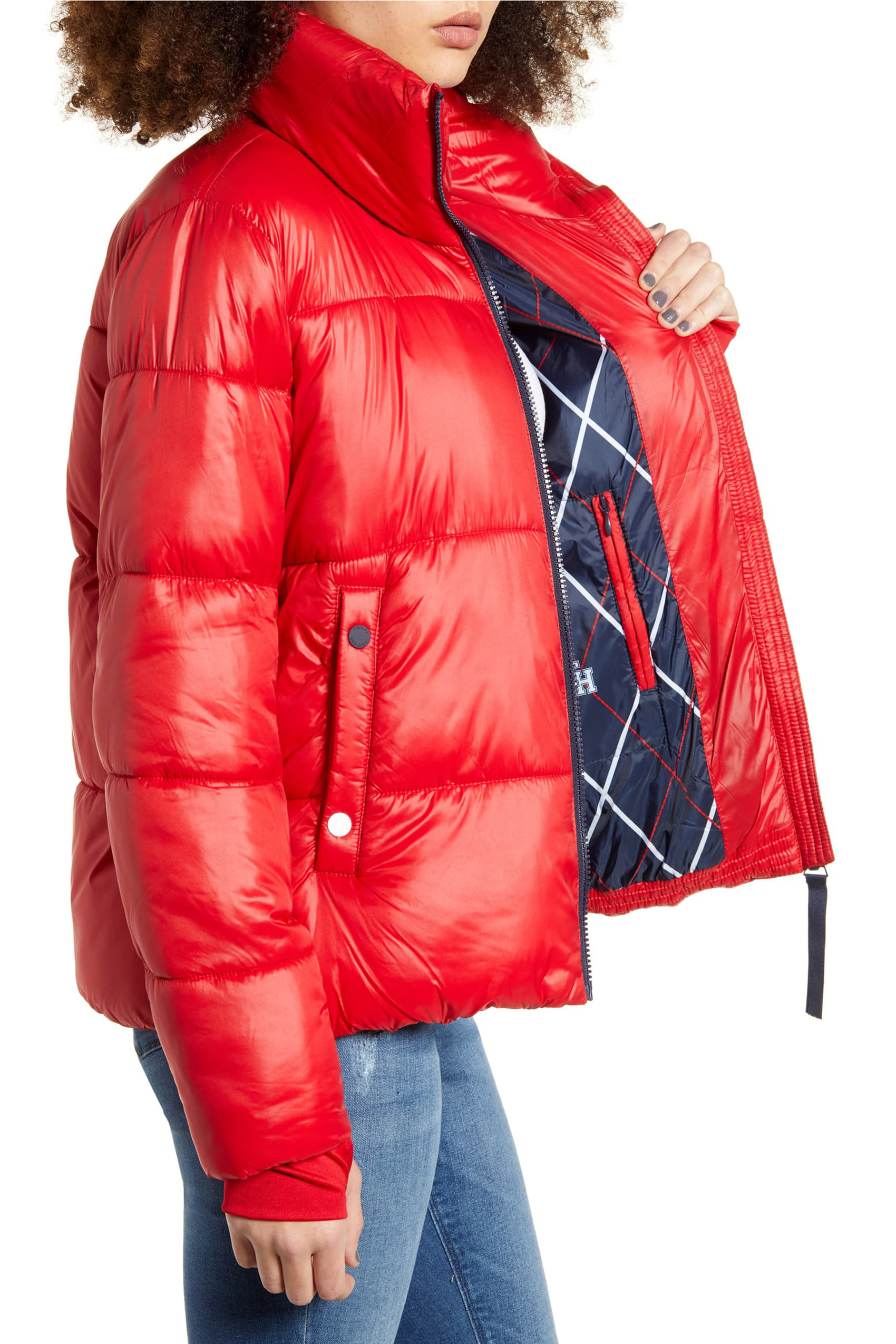 Cropped and sassy.
$129, Shop.nordstrom.com
4. Michael Michael Kors Quilted Puffer Coat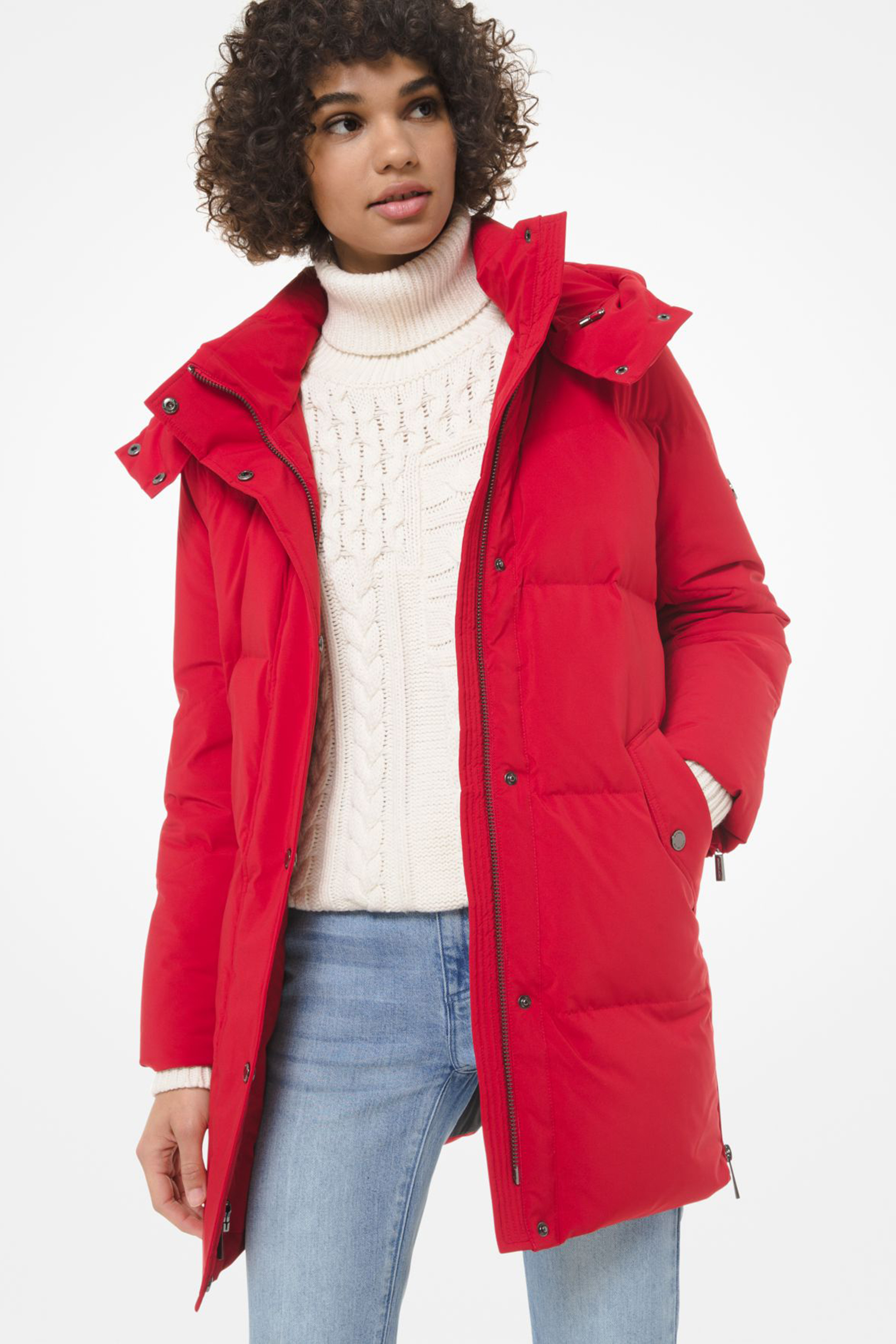 Mid-length with a detachable hood and side zippers — key for that relaxed fit.
$250 (currently on sale for $149!), MichaelKors.com
5. Apparis Jamie Snake-Print Puffer Coat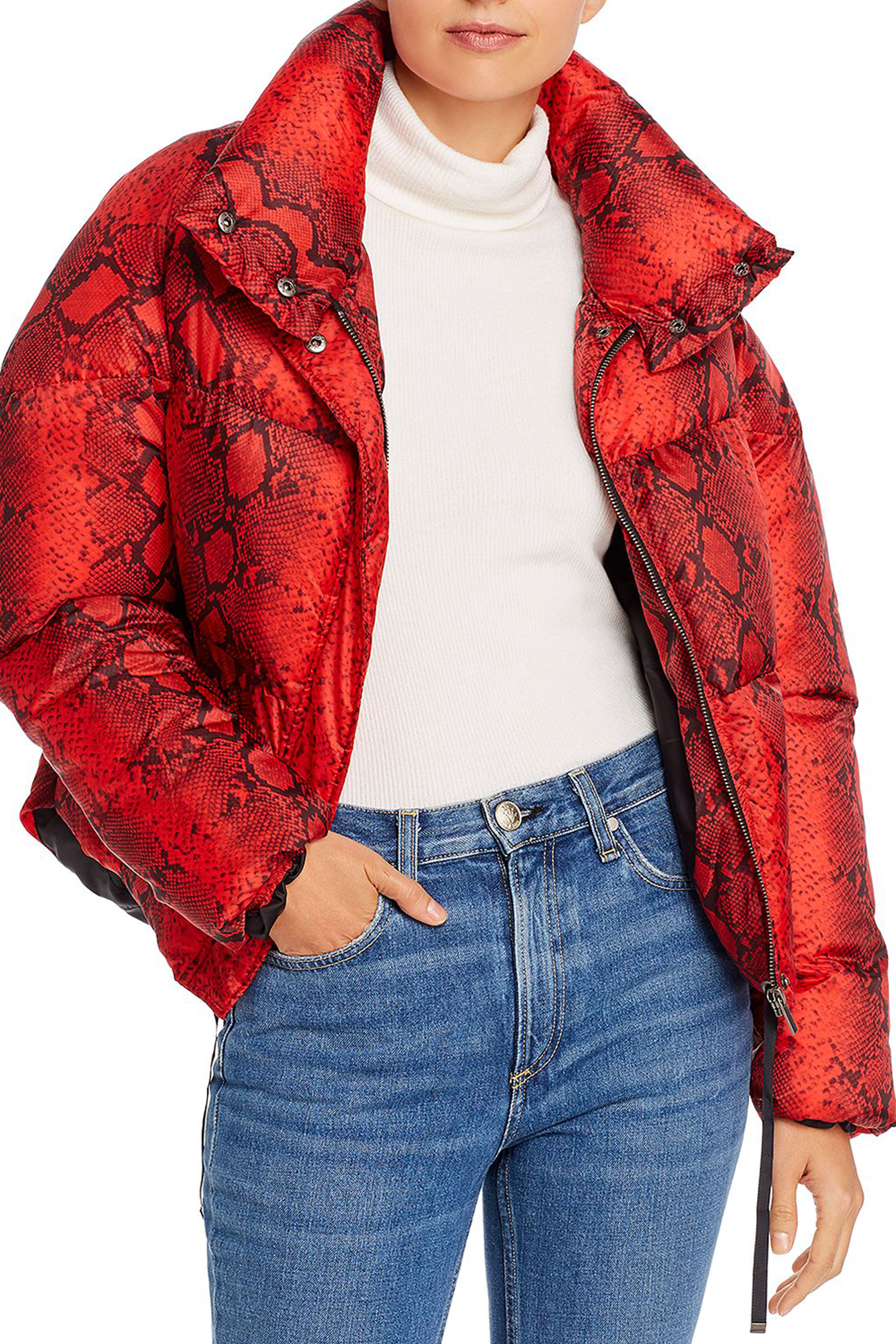 Snake for a little a little jazz!
$280, Bloomingdales.com
6. Eileen Fisher Quilted Nylon Hooded Down Puffer Coat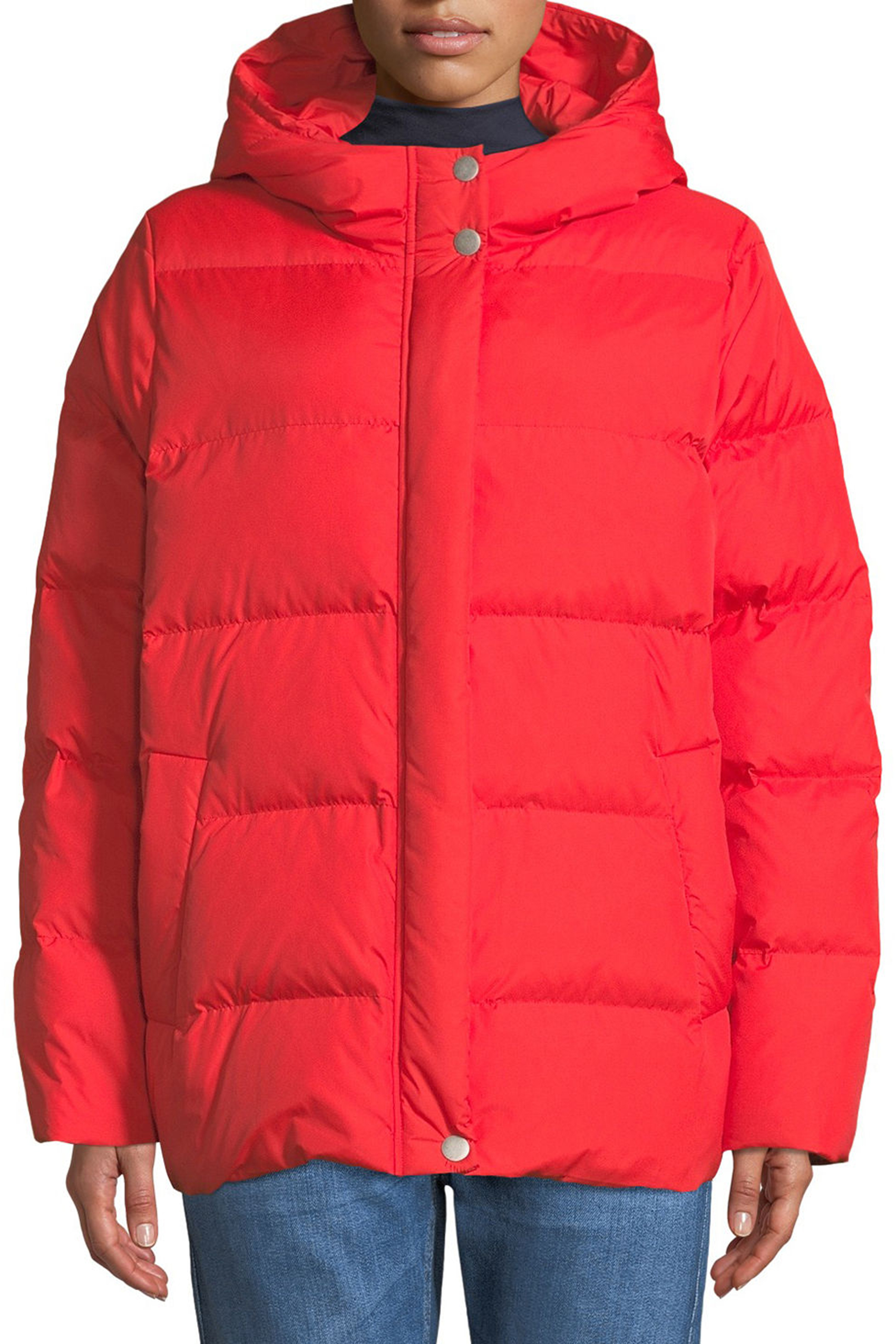 LOVE that high collar.
$498 (currently on sale for $350!), NeimanMarcus.com
7. Karl Lagerfeld Paris Cropped Hooded Puffer Coat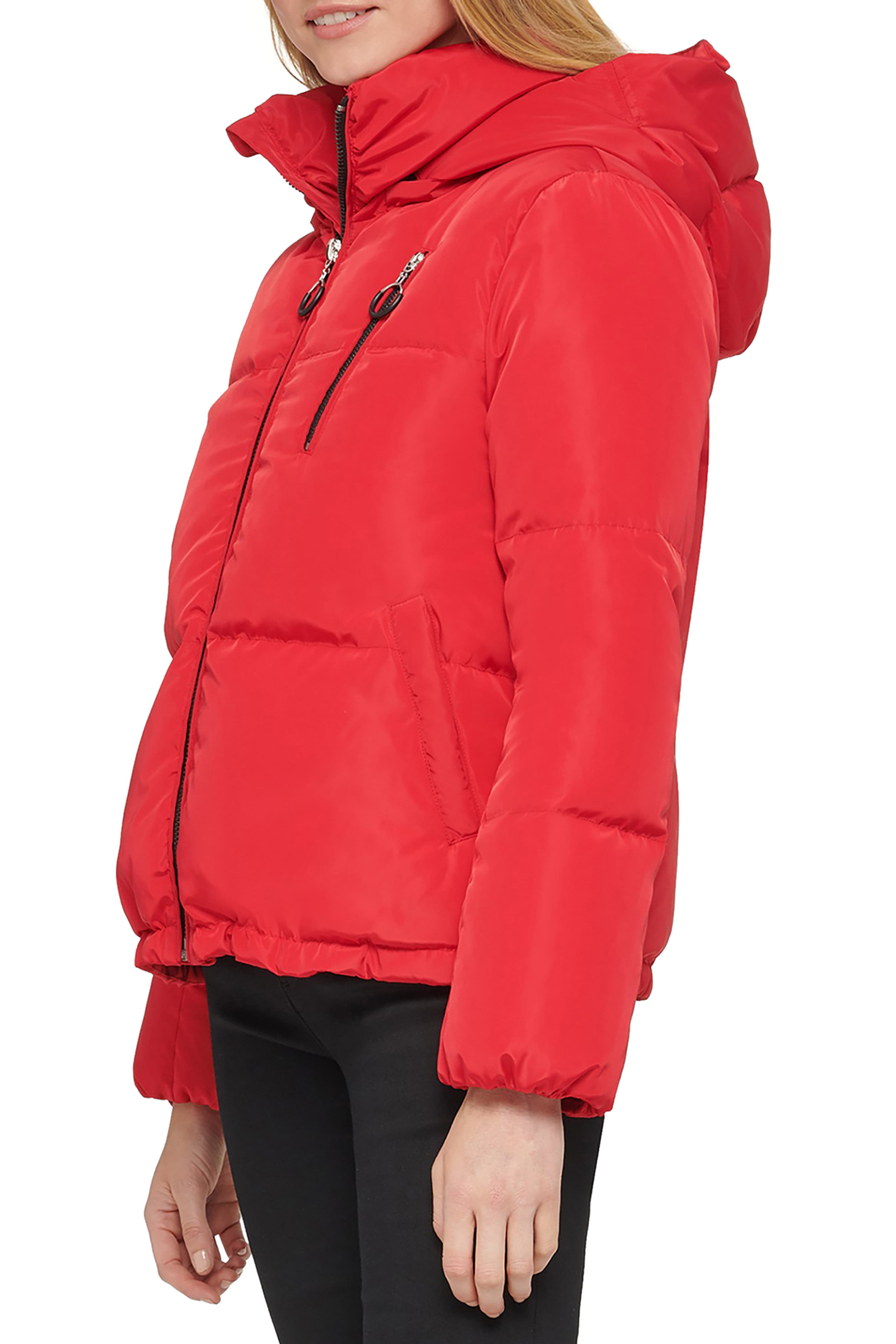 Showing you the back view because this one's ALL about those arm-button details.
$220, Shop.nordstrom.com
8. ALLSAINTS Estee Hooded Puffer Jacket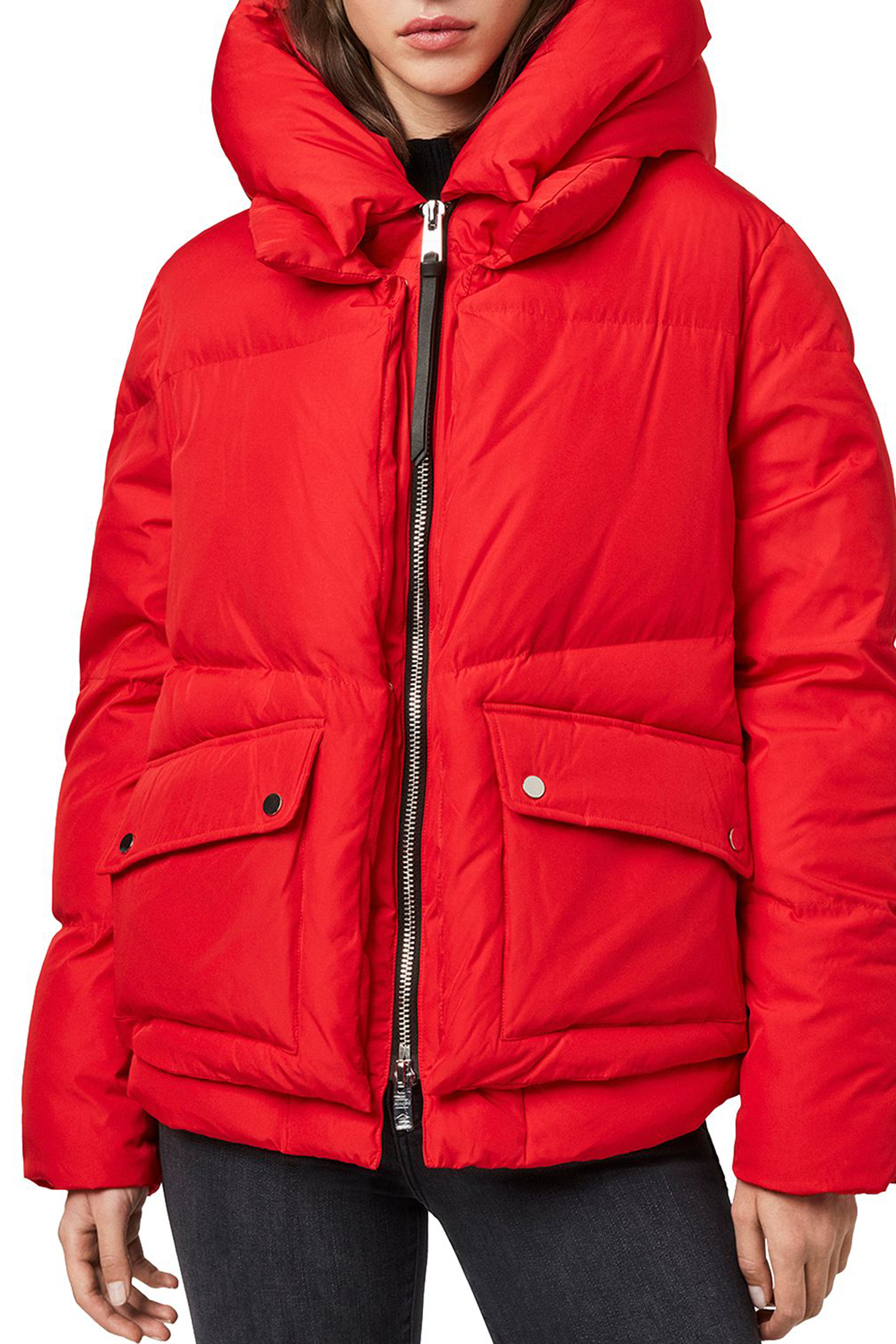 Clearly, I can't resist a standing collar.
$498, Bloomingdales.com
9. The North Face Holladown Water Repellent 550-Fill Power Down Crop Jacket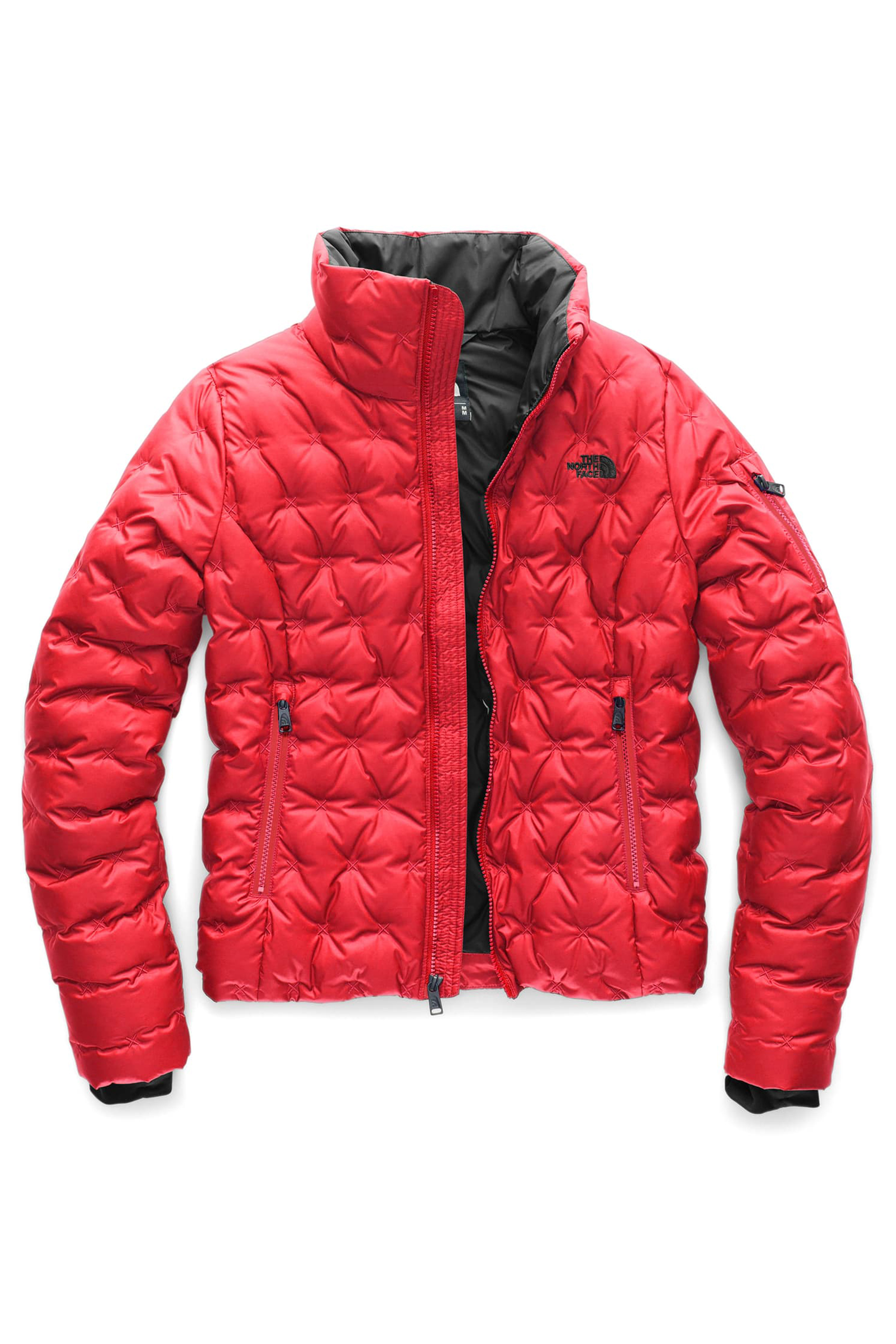 A little bit lighter, and I love that diamond quilting!
$199, Shop.nordstrom.com
10. DKNY Hooded Packable Down Puffer Coat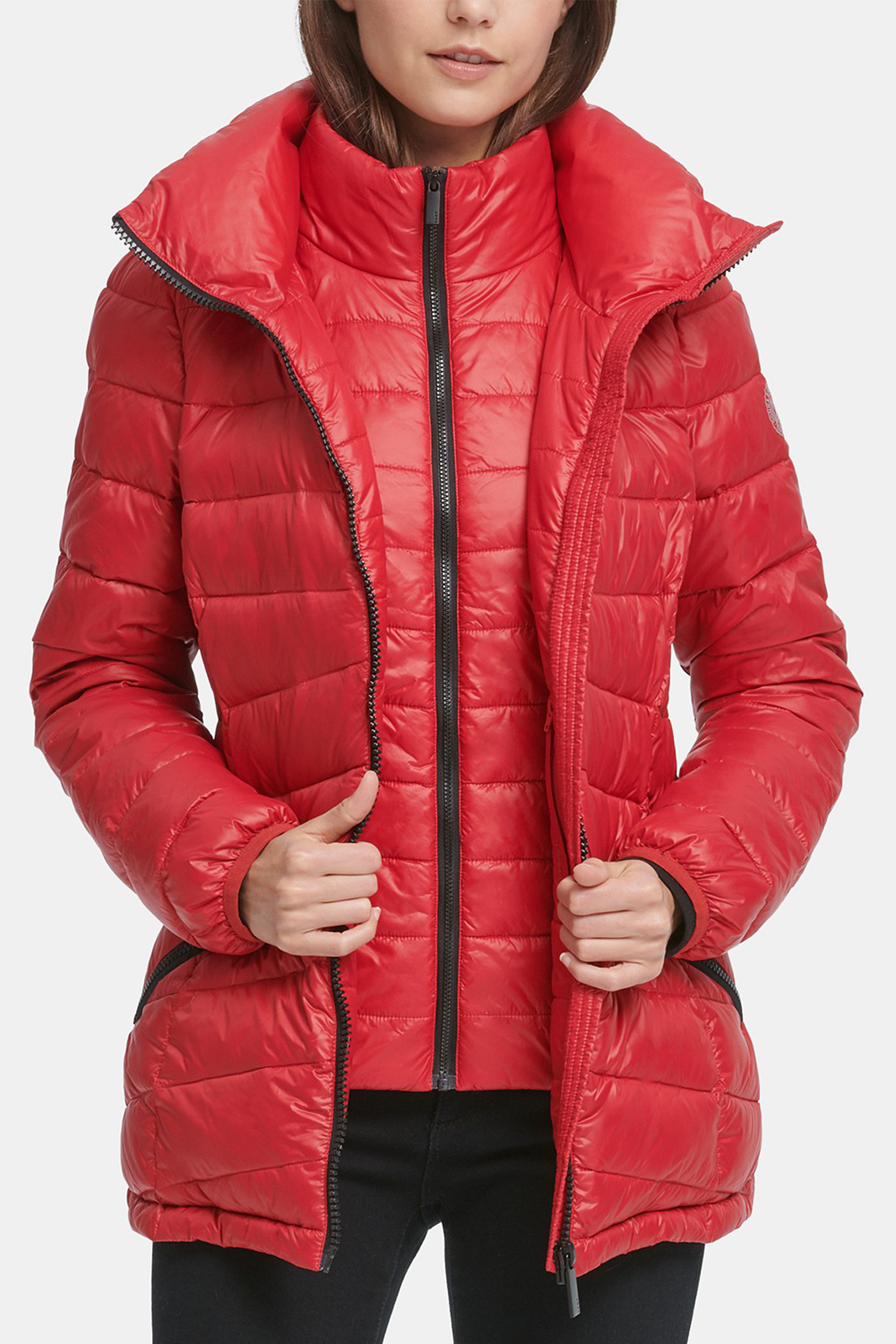 Double the layers, double the warmth!
$190 (currently on sale for $95!), Macys.com
11. Calvin Klein Oversized Hooded Puffer Coat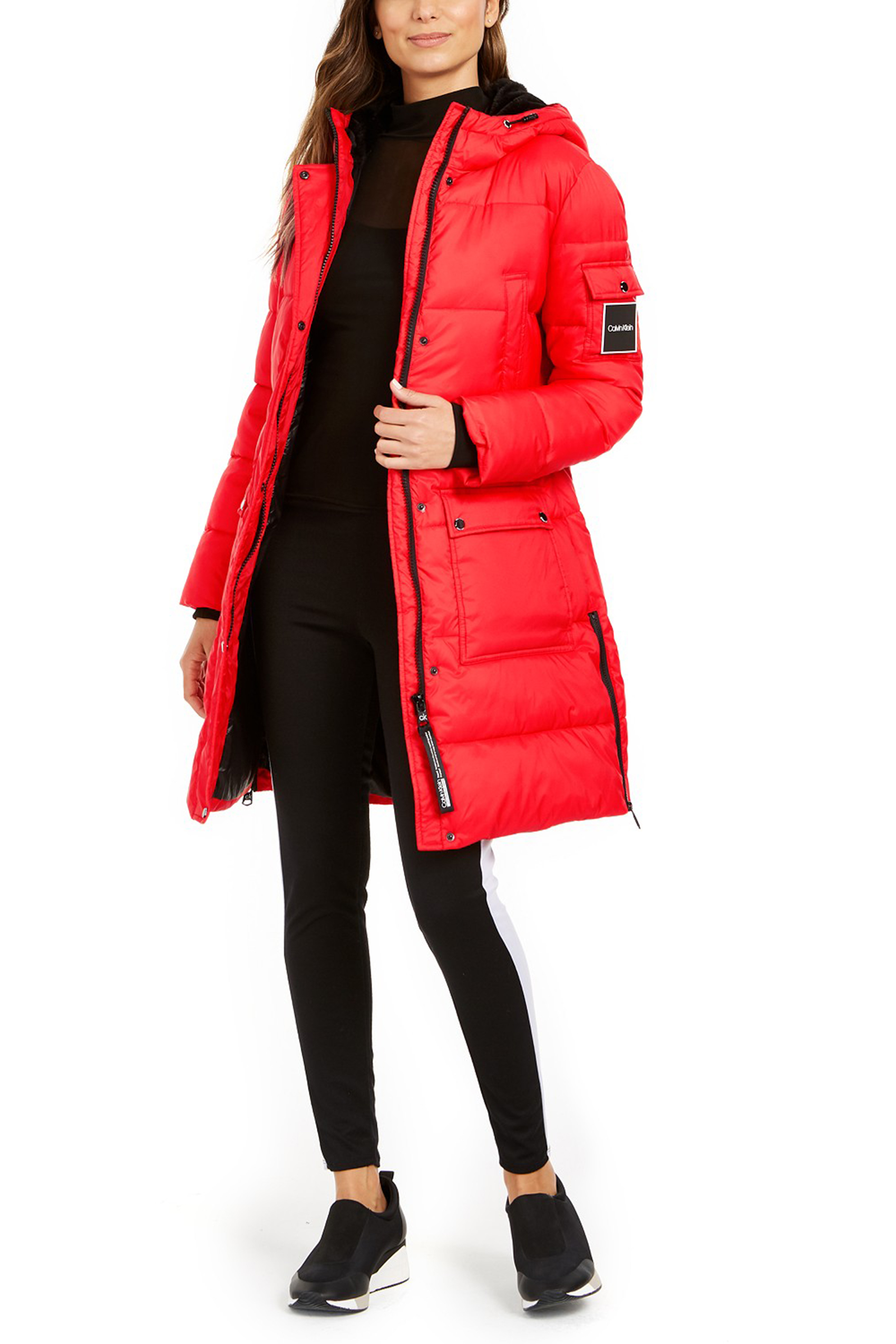 The neon red on this mid-length beauty is a pop in the best way!
$360 (currently on sale for $151!), Macys.com
12. Nautica Quilted Puffer Coat
That little touch of faux fur? Classic.
$195 (currently on sale for $117!), Nautica.com
Lead photo by Chris Jackson/Getty Images