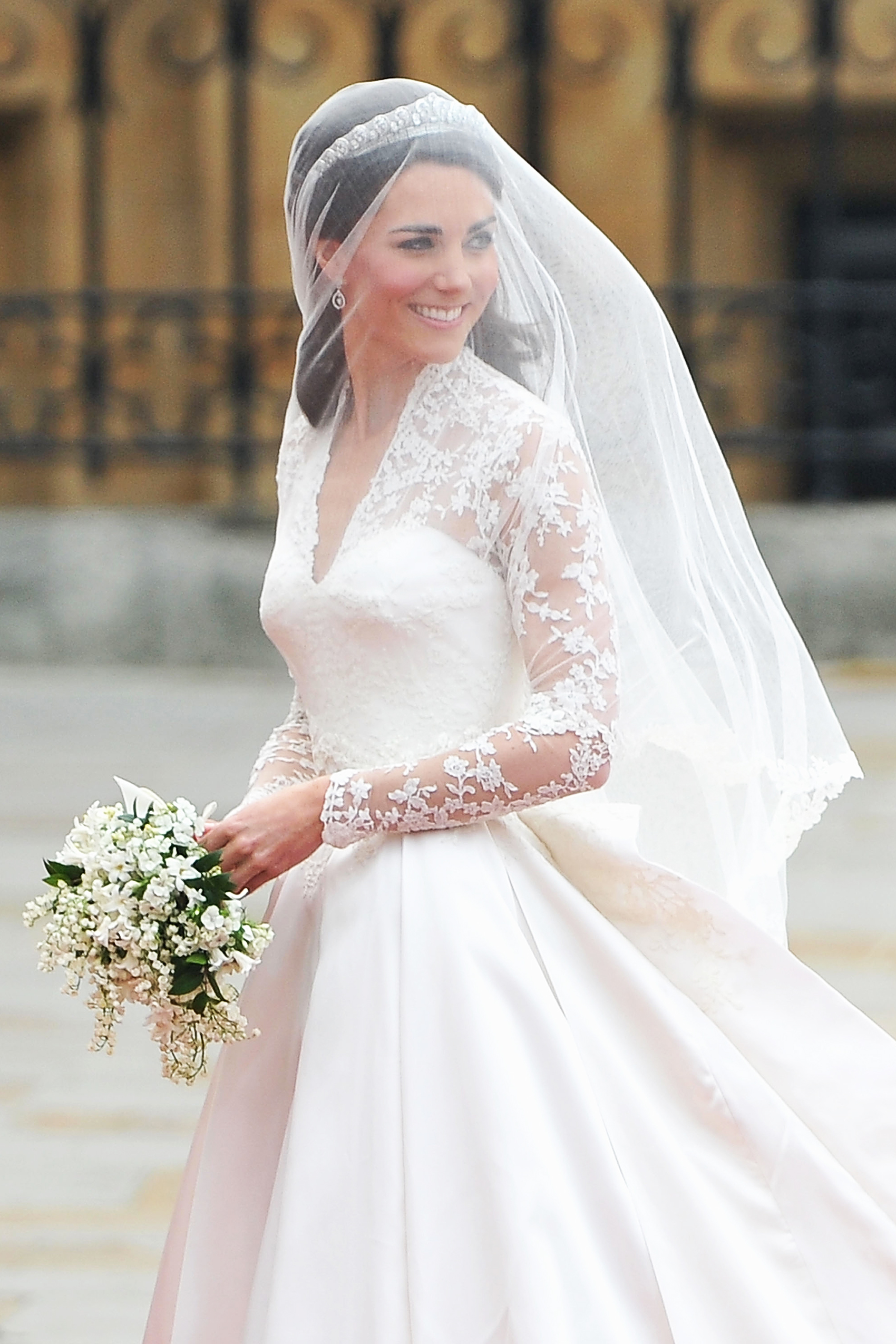 Christmas comes early tonight, my queens.
Queen E is holding her annual Diplomatic Reception at Buckingham Palace, which means that's we're getting a brand-spankin'-new tiara moment from Kate!
(Sadly, I believe not from Meghan, as she and Harry are still on their "leave." But I would have loved to see her in one, too!)
Now here's a fun fact: While Kate may seem like she's had many tiara moments since joining the royal family in 2011, she's actually only had 10.
And during those 10, she's only rocked three tiaras, which I thought you might like to review before tonight. So shall we?
The Cartier Halo Tiara, Worn During the Royal Wedding in April 2011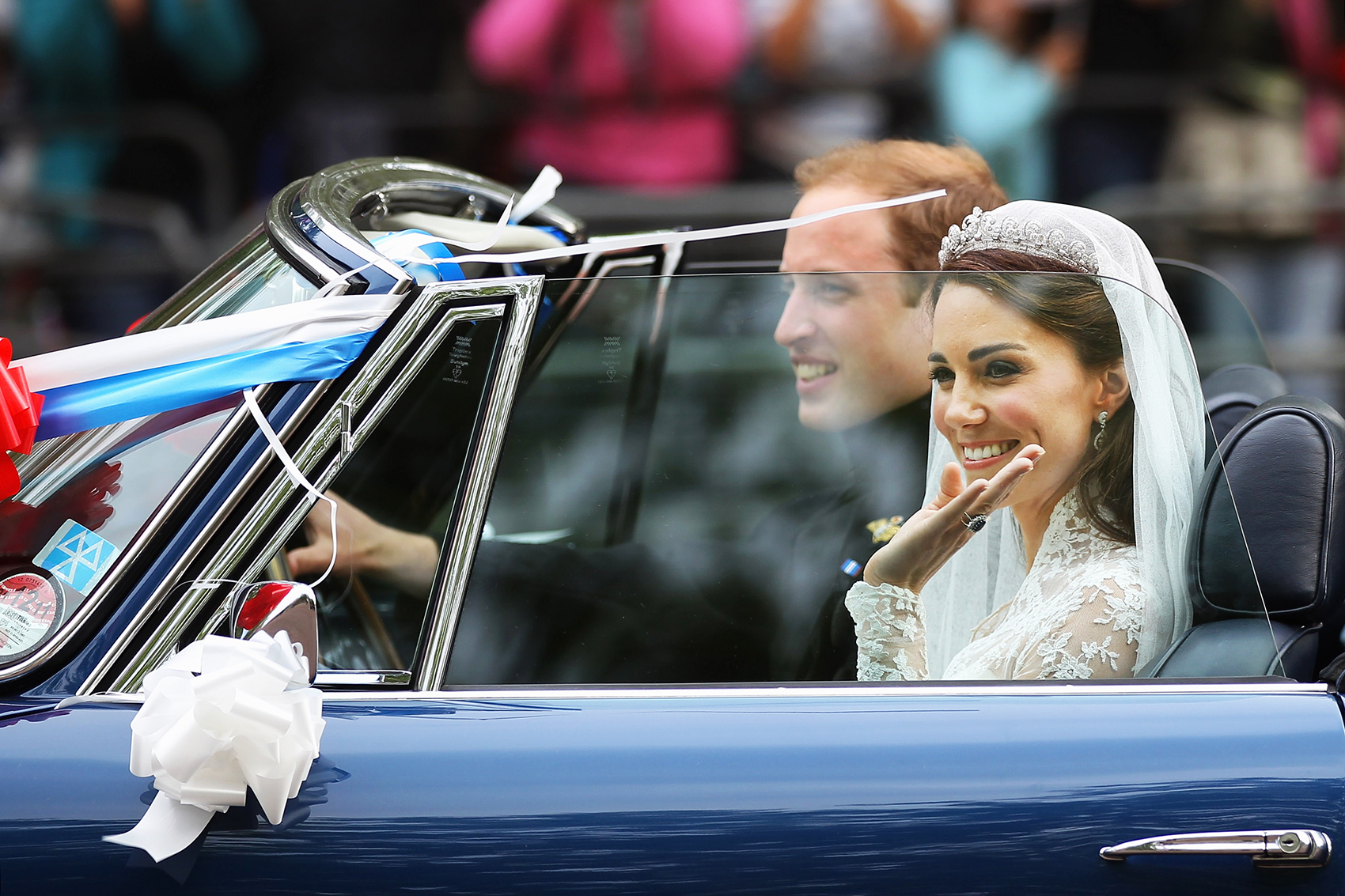 The first and only time Kate wore the Cartier Halo Tiara, a loan from Her Majesty herself, was on her wedding day. The dainty style boasts quite an impressive number of diamonds set in a scrolling platinum pattern, and, according to the Queen's Jewel Vault, was probably The Queen's first tiara. It was a gift from her mother, The Queen Mum, who owned it first before giving it to her eldest daughter as an 18th birthday present. However, she's never been snapped in it. (Princess Margaret has, though!) 
The Lotus Flower Tiara, First Worn by Kate in December 2013 (and Then Again in October 2015)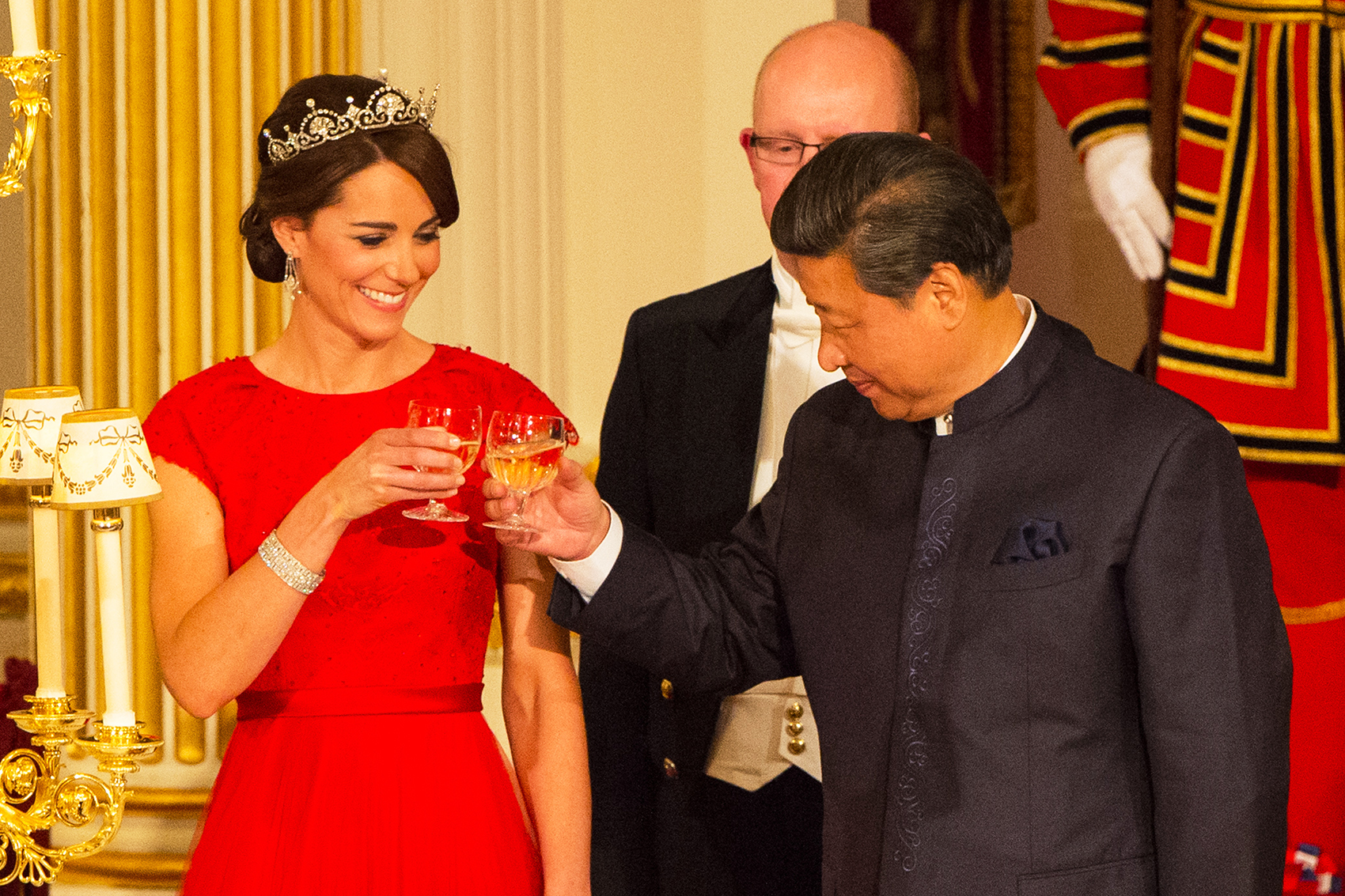 Another one from The Queen Mum! Named after the lotus-shaped elements that dominate the design, the Lotus Flower Tiara was actually crafted from a dismantled necklace that the Queen Mum received as a wedding present in 1923. While The Queen Mum wore the pearl-and-diamond piece over her forehead in classic '20s style, Kate wore hers in the more traditional place, pushed back onto the crown of her head (as seen in the photo above from the China State Banquet in 2015).
The Lover's Knot Tiara, First Worn by Kate in December 2015 (and Worn Six Times Since!)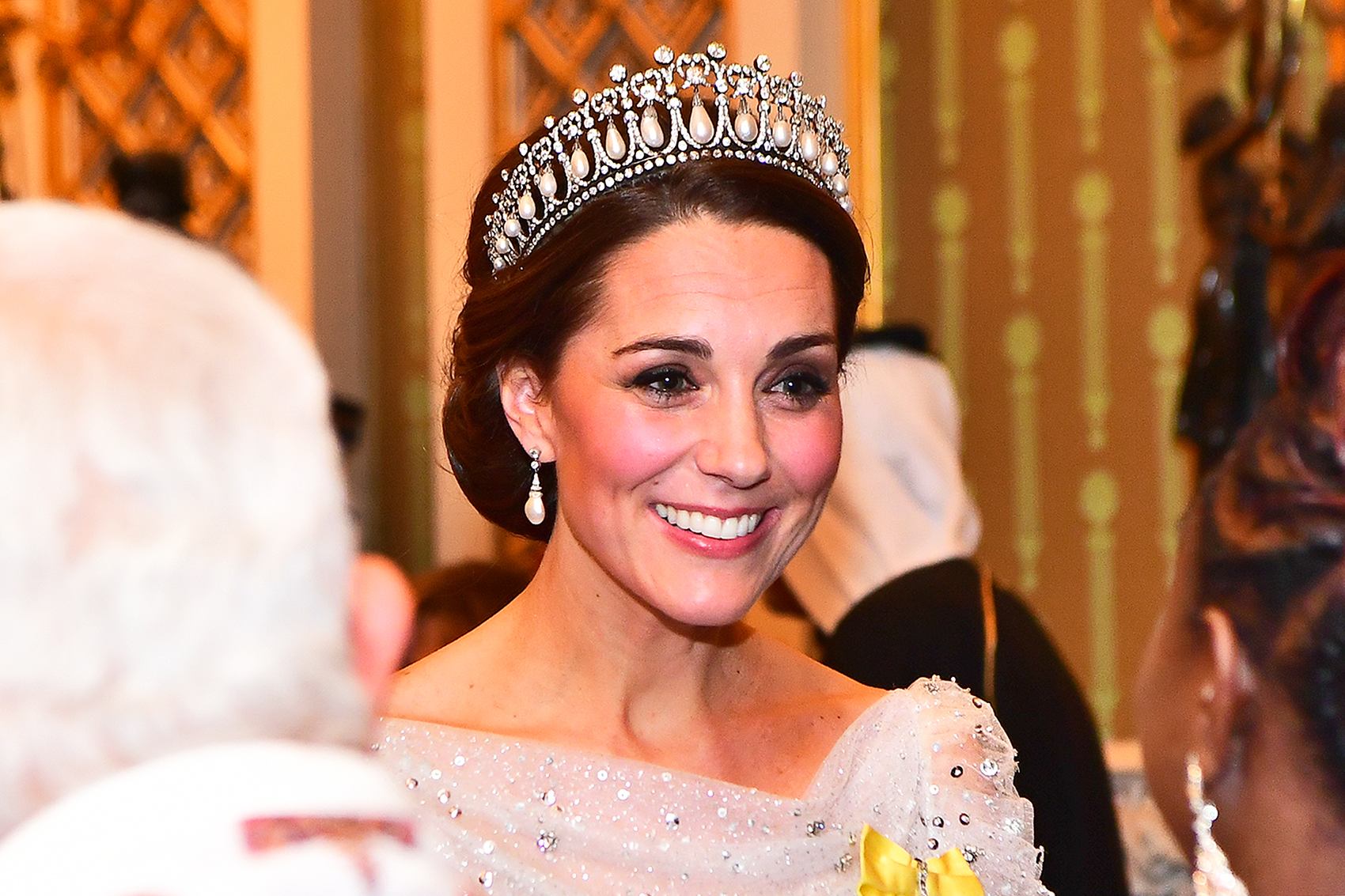 And last, but of course not least — in fact, perhaps the most sentimental of the lot — is the Cambridge's Lover's Knot Tiara, the grand tiara with diamonds and, most recognizably, 19 dangling pearls from pretzel-shaped "knots" that Kate's worn most frequently. While stunning on Kate (as it was at the 2018 Diplomatic Reception, above), it was made famous by her mother-in-law, the late Princess Diana, who wore it on numerous occasions as the Princess of Wales (including at the British Embassy in Washington, D.C., in 1985, below). It was said to be her favorite, despite that fact that she said it was so heavy, it hurt her head to wear it!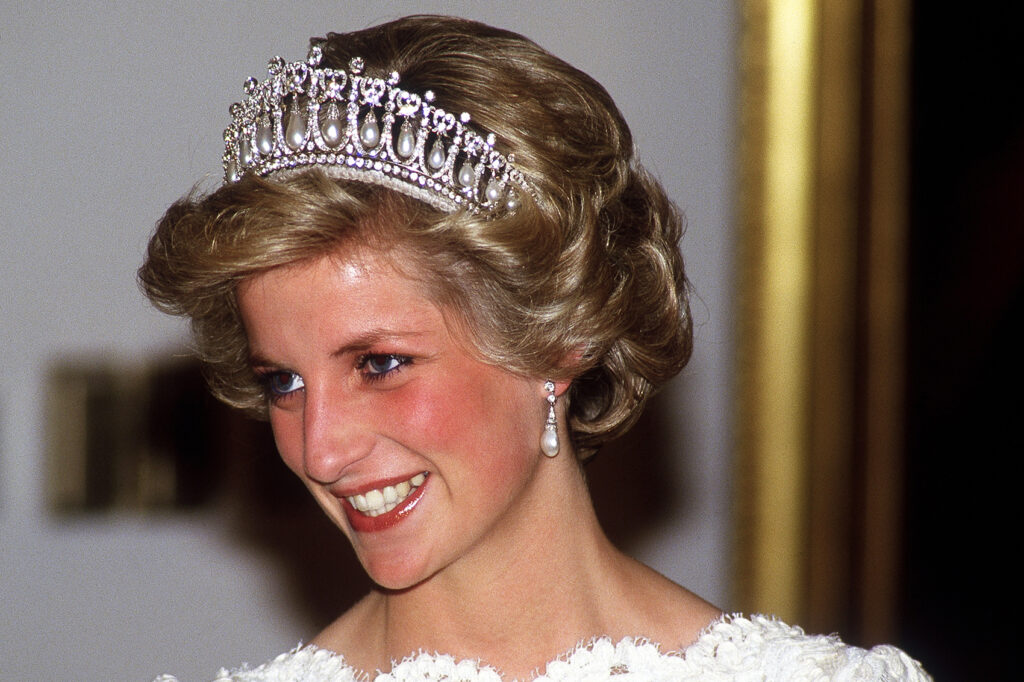 Which one is your favorite? And which one would you like to see Kate in tonight? (Perhaps a new one altogether?!)
XO, Rose
Lead photo by Pascal Le Segretain/Getty Images