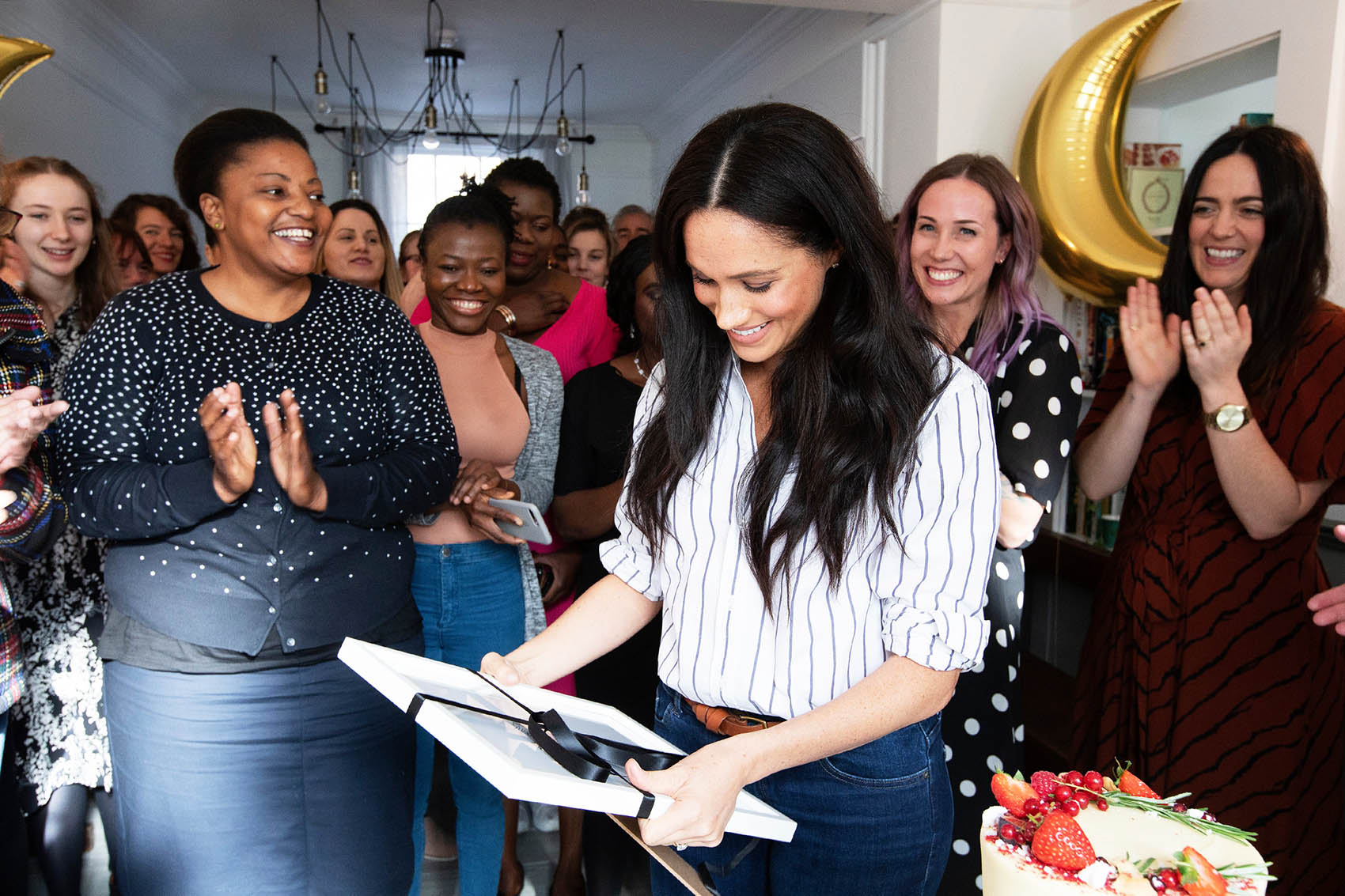 Alright, guys, this one's a heart warmer all around.
So last Friday, Meghan visited the second location of the London-based Luminary Bakery, the bakery Meghan featured in the September issue of British Vogue she guest-edited. The bakery is a special one, not only because they make beautiful desserts (check out the Sussex Instagram of a few of the beauties below!), but also because it welcomes women in vulnerable circumstances to learn the skills of how they make their gorgeous eats!
As noted, the new location will help them support four times the amount of women they currently are — pretty amazing, right?
Also amazing? Meghan's crisp, classic, striped button-up, courtesy of the London-based brand With Nothing Underneath, a brand that's dedicated to creating the perfect "boyfriend shirt."
And it really is quite perfect — any woman could wear this to work at any job! Or just as easily sport it to brunch — and clearly, I'm not alone in thinking so, because the brand announced that it sold so many of Meghan's top, they're able to give back to Luminary Bakery's cause.
"Absolutely honoured that The Duchess of Sussex has chosen to wear a WNU shirt for her visit to @luminarybakery," the company wrote via their Instagram page. "The Duchess' work for local communities, individuals and small British businesses makes a huge difference, and we couldn't be more proud that Her Royal Highness is wearing our shirt to carry out this work. Please do take a moment to have a look at Luminary Bakery, a social enterprise for disadvantaged women. With Nothing Underneath has pledged a donation in the wake of our increased sales of this shirt to the cause. ?"
And nothing's chicer than being generous. ❤️
This one's Meghan's exact shirt, but if you want to see more options, you can check out the company's complete collection here.
And now, I'm off to eat some cake.
XO, Rosie
Lead photo via The Telegraph