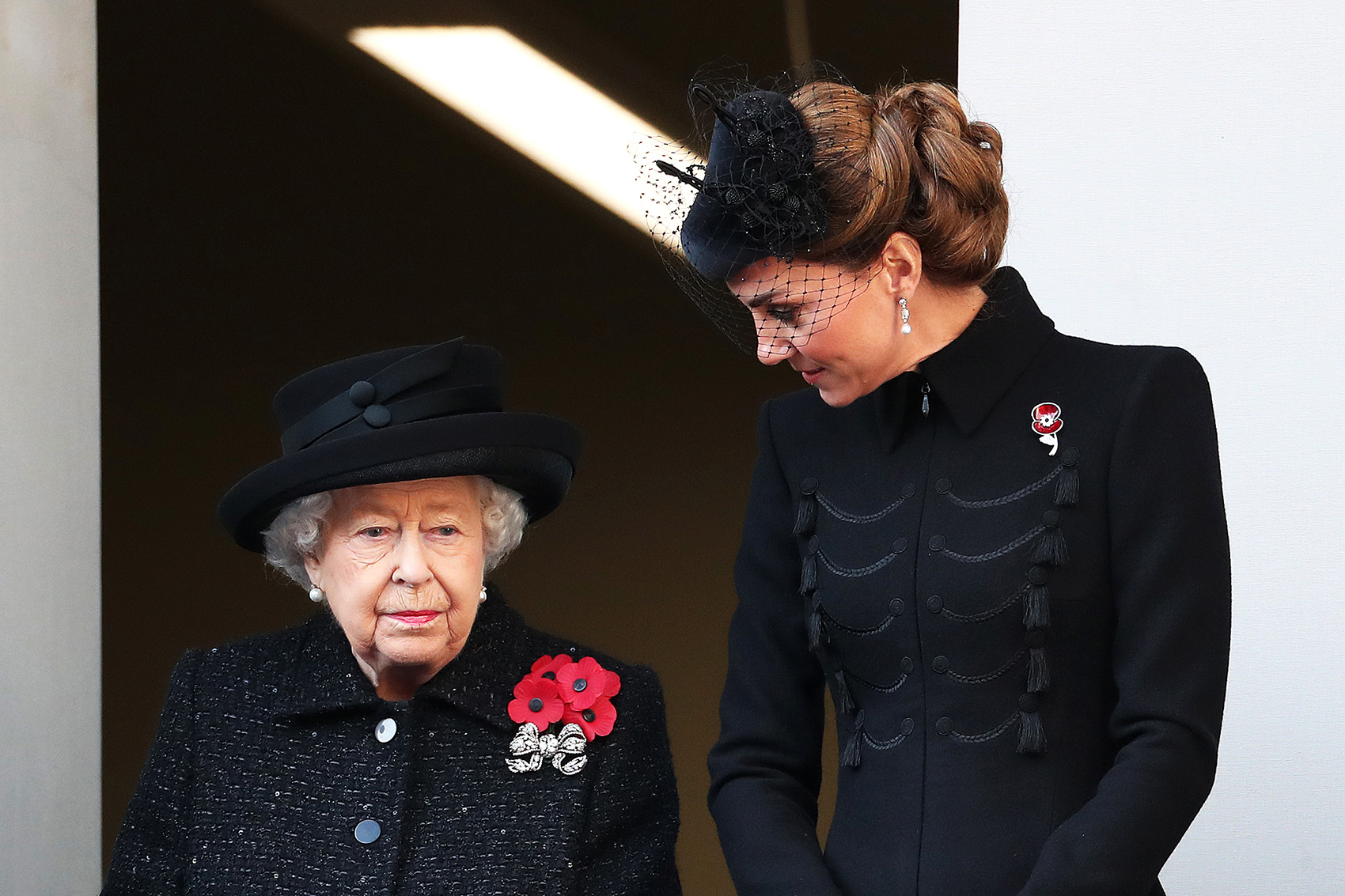 Hello again, my queens.
Today's post is all about Remembrance Sunday. But before we get into how lovely both ladies looked joining the queen at the Cenotaph, I just wanted to say thank you again — to those who fought and those who continue to fight for our freedom. You give us the chance to live whatever life we choose safely, and I am so, so grateful. ❤️
Now then, shall we take a look at these beauties?
First, let's take a peek at Kate in all her military-inspired glory: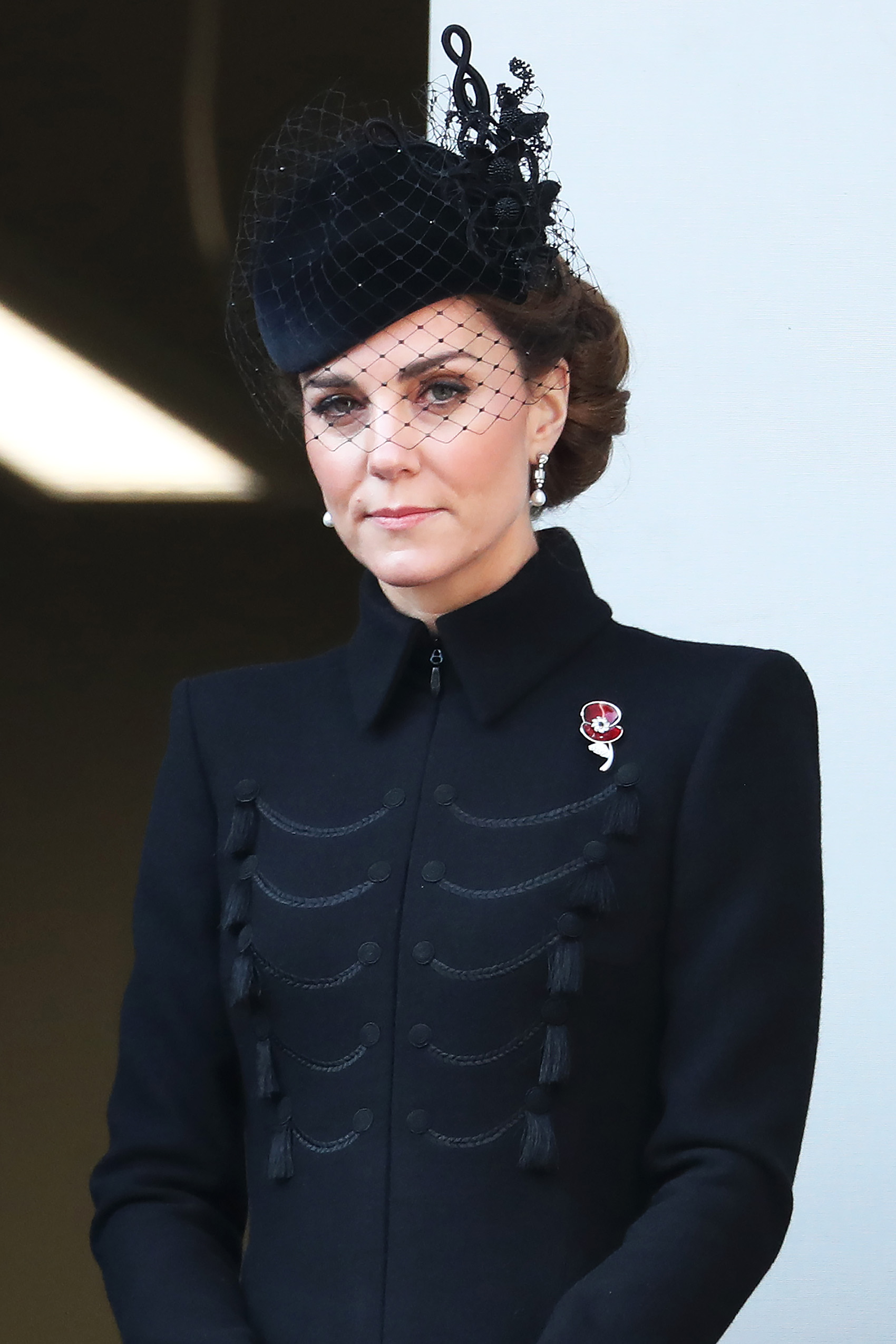 Heart. Eyes.
The coat is reportedly Alexander McQueen, and the tassel embellishments are so appropriate for the occasion. And the fit? *chef's kiss* (But of course it is — no one tailors better than McQueen.)  edit: It's actually Catherine Walker! Just confirmed. And, of course, still beautiful.
The hat is, I personally suspect, Philip Treacy, as it reminds me quite a bit of the raspberry-colored velvet fascinator she wore to Princess Eugenie's wedding last October. (WOW, can you believe it's already been a year?!)
But again, just like on Thursday, Kate's best and sweetest accessory is her choice of poppy pin. This one, by The Poppy Shop, is a special edition, 30-pound pin dedicated specifically to the codebreakers of World War II — one of whom was Kate's paternal grandmother, Valerie! As was her twin sister, Kate's great-aunt Mary.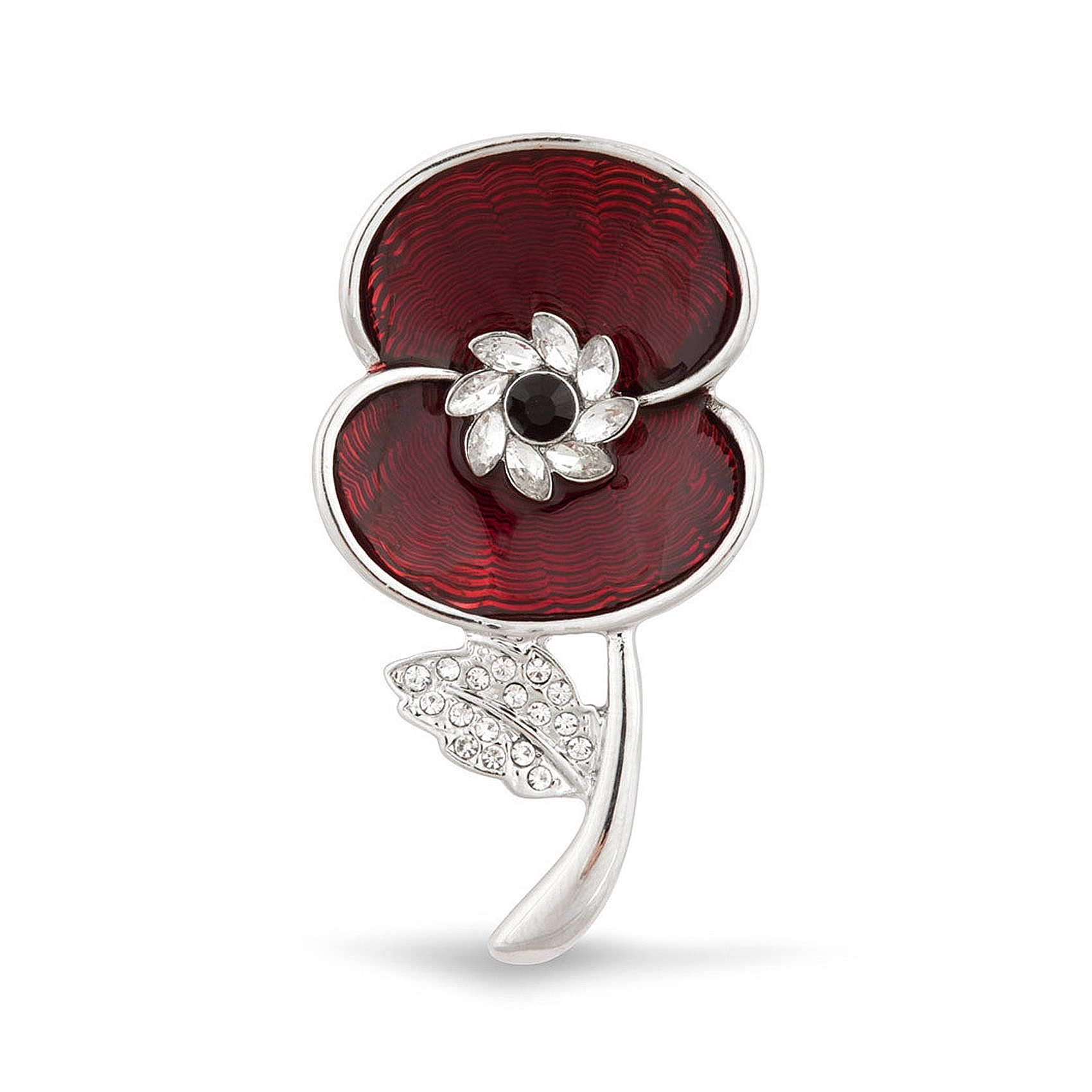 Here's what The Poppy Shop had to say about the pin:
"Inspired by the rotors of the Enigma machines, from which Allied cryptologists successfully decrypted a vast number of enemy messages during the Second World War, the Codebreakers brooch is an extraordinary tribute to the work of those in signal intelligence.

"Each elegant brooch comes with a certificate to remember one of the 13,000 men and women on the Bletchley Park Roll of Honour and is presented in a keepsake box."
If you're not a huge history buff, but you have seen The Imitation Game with Benedict Cumberbatch (which is both sad and inspiring), then you'll know a bit about the history they're referring to!
You can read more about the pin right here.
Now, onto Meghan!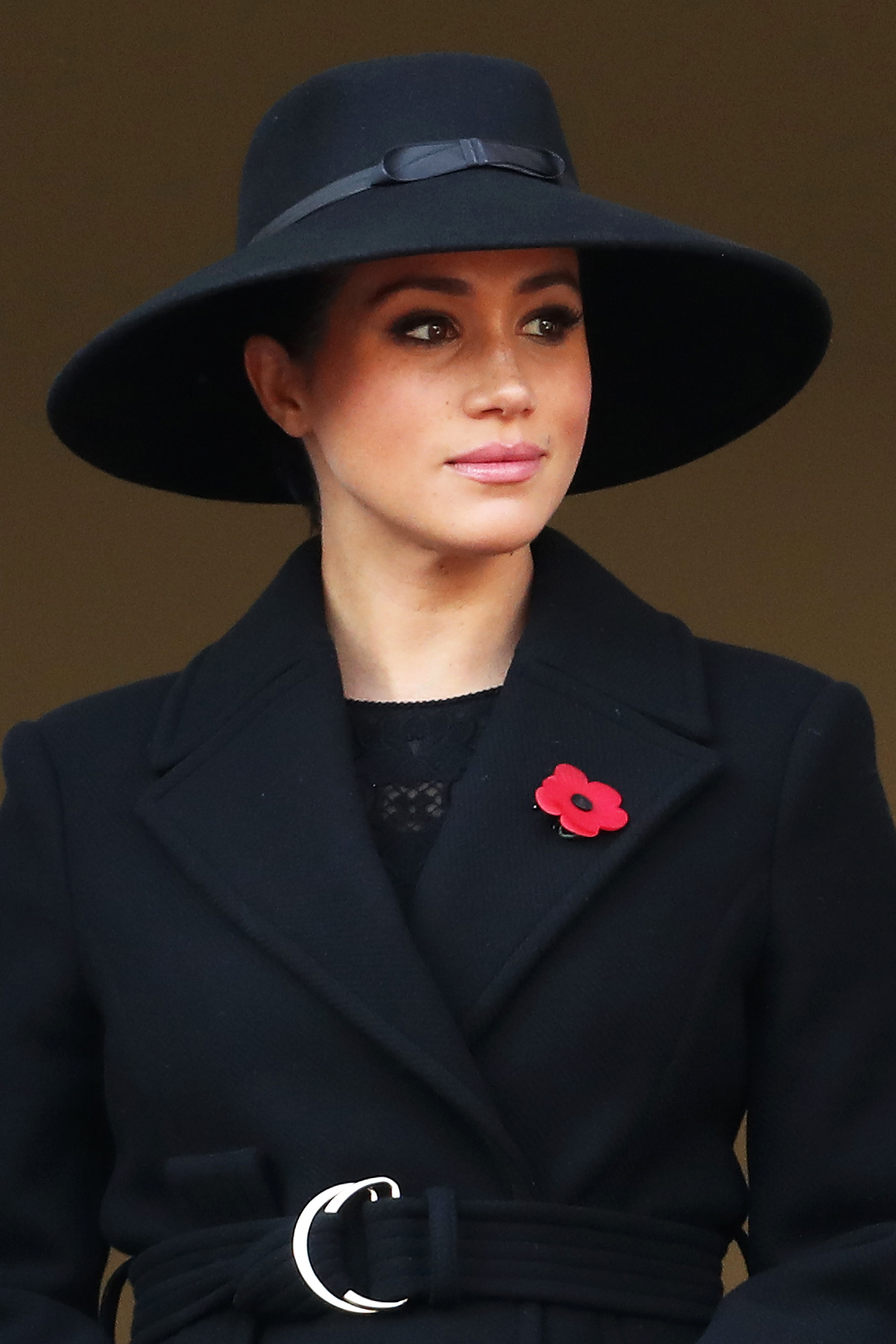 Just like Kate, Meghan, too, chose an all-black ensemble, including a custom Stella McCartney coat, a peek of a lace blouse or dress, and a dramatic, wide-rimmed Stephen Jones hat, accented with the daintiest bow detail in the front. She finished the look with one of the more traditional red material poppy pins, just like she wore with that beautiful Erdem dress at the Festival of Remembrance.
And that's where we're at today! Just in case you, like me, are a sucker for a good military coat, I added a few below.
And I hope you all have a beautiful Veterans Day.
XO, Rose
Lead photo by Chris Jackson/Getty Images