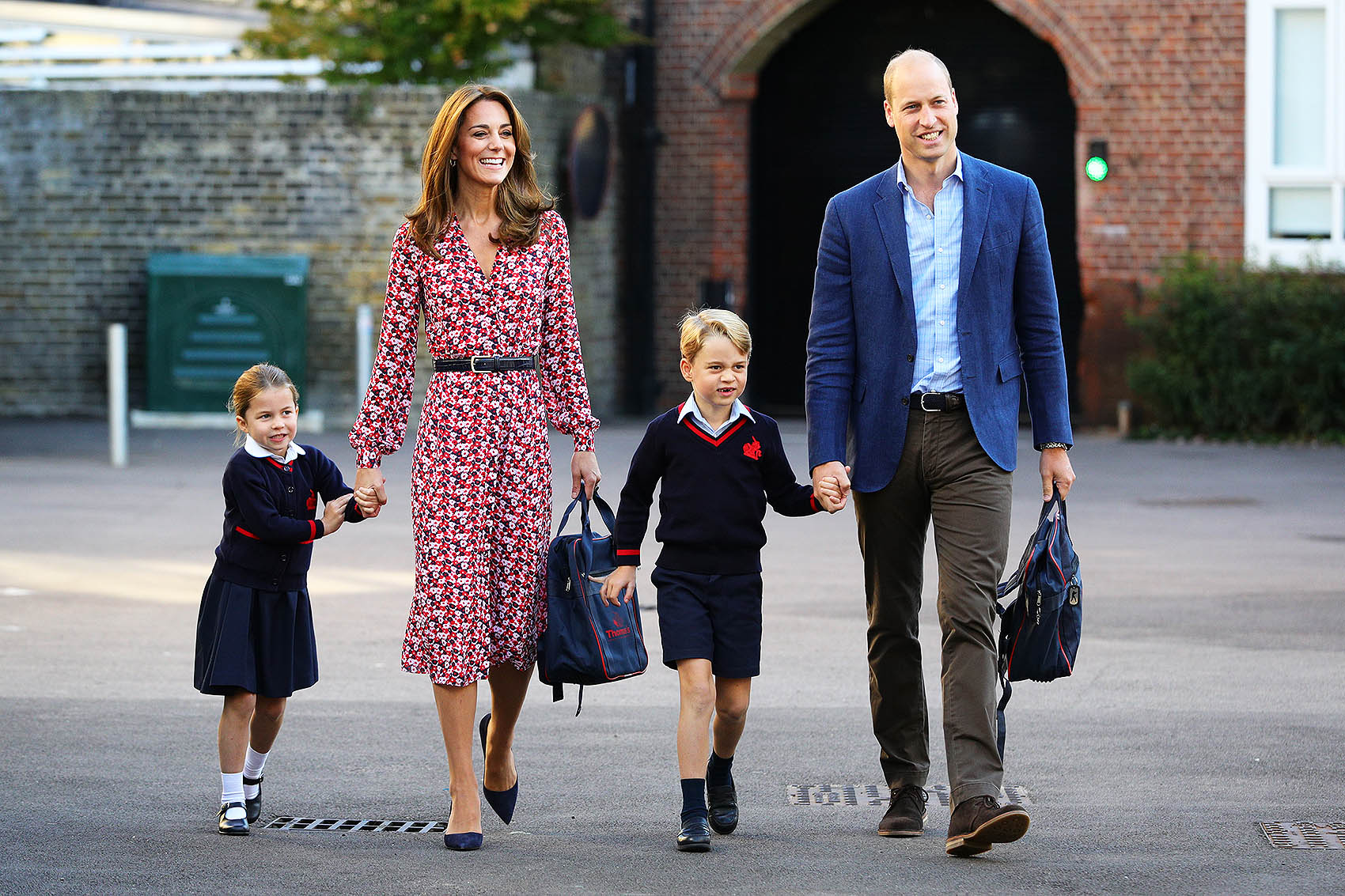 Something you should know about me: I love me a good holiday.
And Halloween is one of my absolute faves!
TBH, I already can't wait to get into my Christmas content — I think I have a few truly delightful roundups for you! — but before we can get into the most wonderful time of the year, we must revel in the spookiest, which brings me to today's post topic.
Have you ever wondered what princes and princesses do on Halloween?
Specifically, did you wonder what Prince George and Princess Charlotte — and maybe even Prince Louis! — would be doing this October 31st?
Well, according to a few ~well-placed sources~, the scoop is in, and it is quite adorable.
"In the past, the kids have dressed up and gone trick-or-treating within the grounds of Kensington Palace, knocking on their relatives and live-in staff members' doors," the source told Us Weekly.
I mean, just knocking on Eugenie's "cottage" door, getting that Cadbury? LOVE.
Also cute? Apparently, when Kate was spotted at her local Sainsbury's (a British supermarket) over the weekend, George and Charlotte were also spotted — and they were discussing Halloween costumes!
While no one spied the Cams picking up specific costumes at the store, the same source says that they know what the kids are dressing up as: a police officer for George (sort of a "pre uniform" for our future king?) and an unidentified "Disney character" for Charlotte.
Uh, Minnie? Elsa? A Disney princess?! Do you not LOVE the thought of an IRL princess dressing up as one of Disney's most iconic princesses? Princesses ❤️ princesses? According to her dad, princesses also love unicorns.
Charlotte, you are a queen.
Alas, that's all the cuteness for now. But here's hoping Kate whips out her camera and blesses our feed with some Halloween pics!
XO,
Rosie
P.S. Just in case your own little goobers haven't picked out their costumes yet, popping a few Disney-inspired options below.
Lead photo by Aaron Chown – WPA Pool/Getty Images