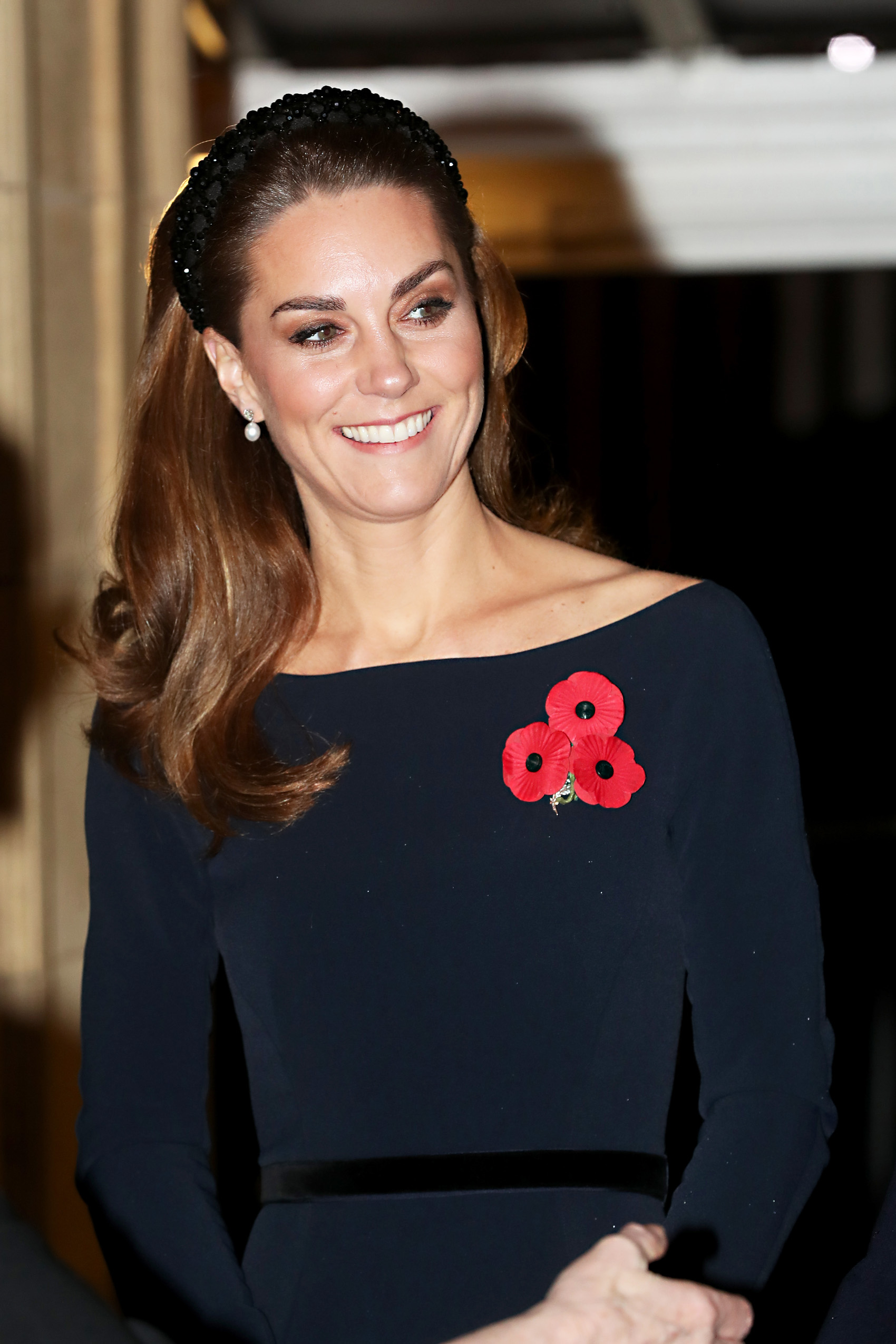 Good morning, my queens!
This weekend was Remembrance Weekend across the pond — more or less our Veterans Day here in the States, but celebrated over a number of days, which I think is quite lovely! — and on Saturday night, Kate and the whole royal family attended the annual Festival of Remembrance at Royal Albert Hall, where she continued her Headband Appreciation with one of her best yet:
Zara's Sparkly Padded Headband, which rings in at just $25!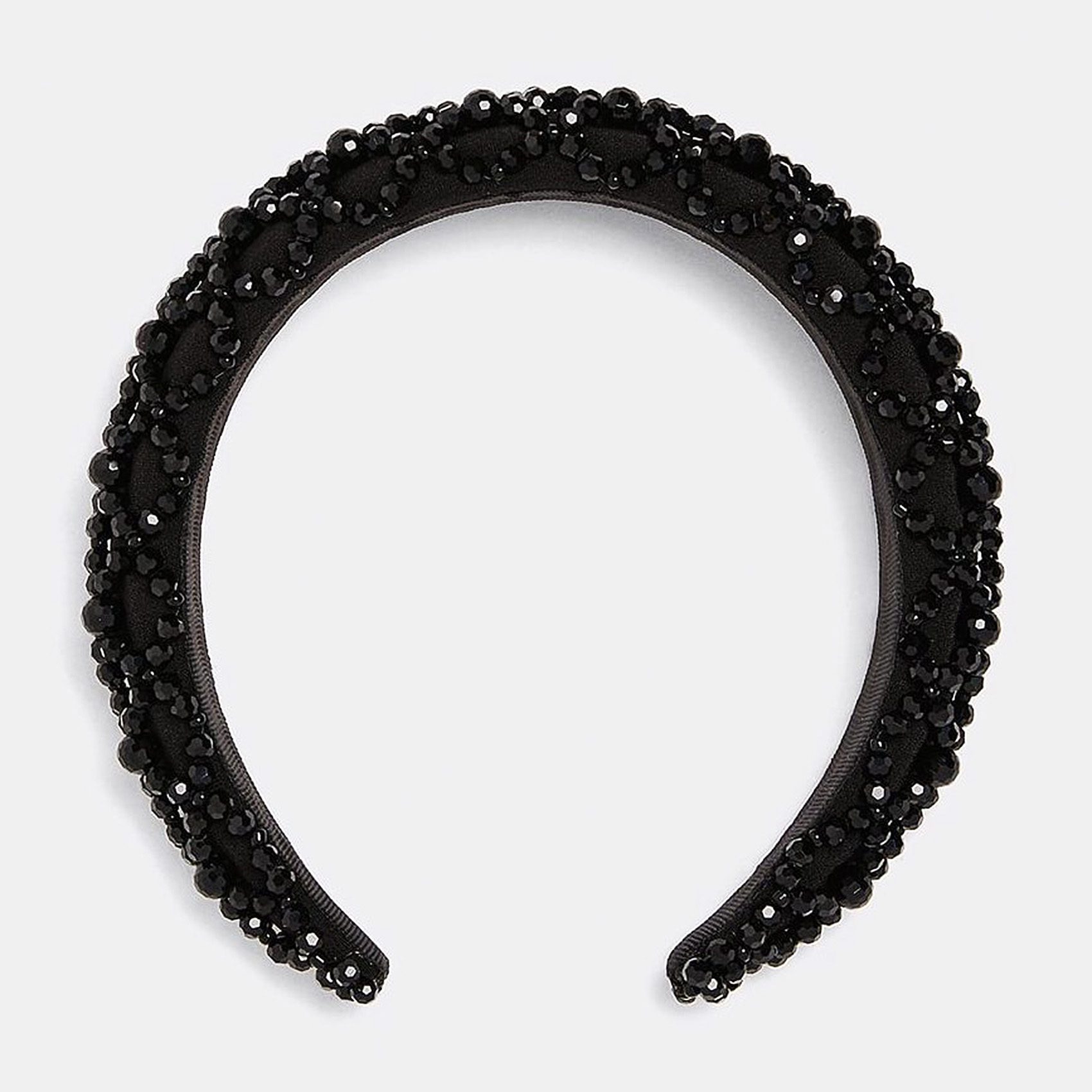 *cue the applause*
Many of Kate's headbands — or hatbands, as Elizabeth Holmes would say, when they're particularly high and ~fancy~ — are bespoke and a little out of a non-princess' price range. But! This Zara piece? Completely reasonable. (Even my husband would say so.)
Now, sadly, Kate's choice, which was black, sold out as soon as she stepped out in it. (It can't be helped!) But the identical burgundy version (pictured below) is still very much available, and I think perhaps even more festive for the holiday season, no?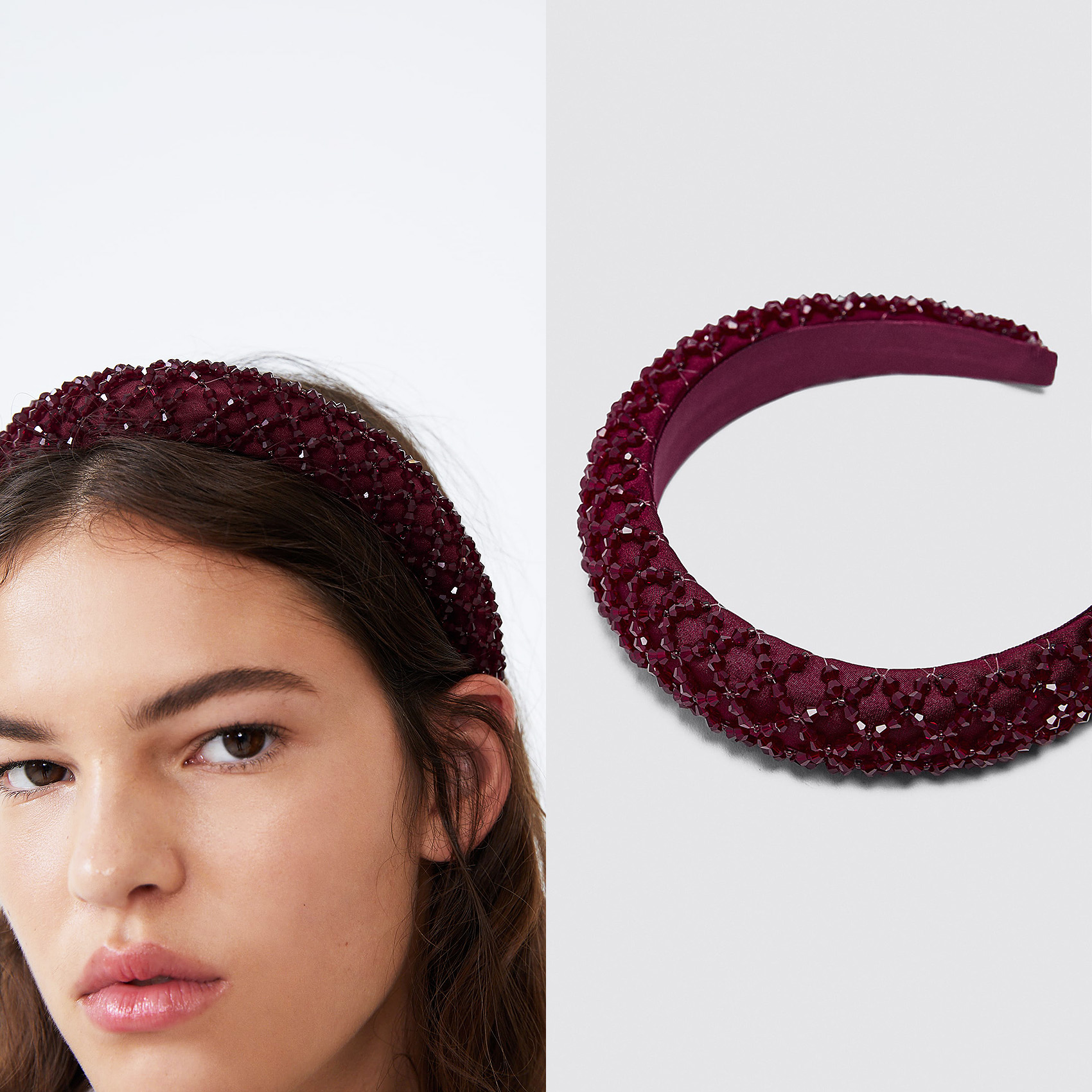 Zara Sparkly Beaded Headband, $25.90, Zara.com
As for the rest of Kate's ensemble, she chose a navy-blue, fit-and-flare dress with a boat neckline (thought to be Jenny Packham, but still unidentified), black velvet pumps by Jimmy Choo, and three poppy pins, which are believed to represent members of her family who have served. ❤️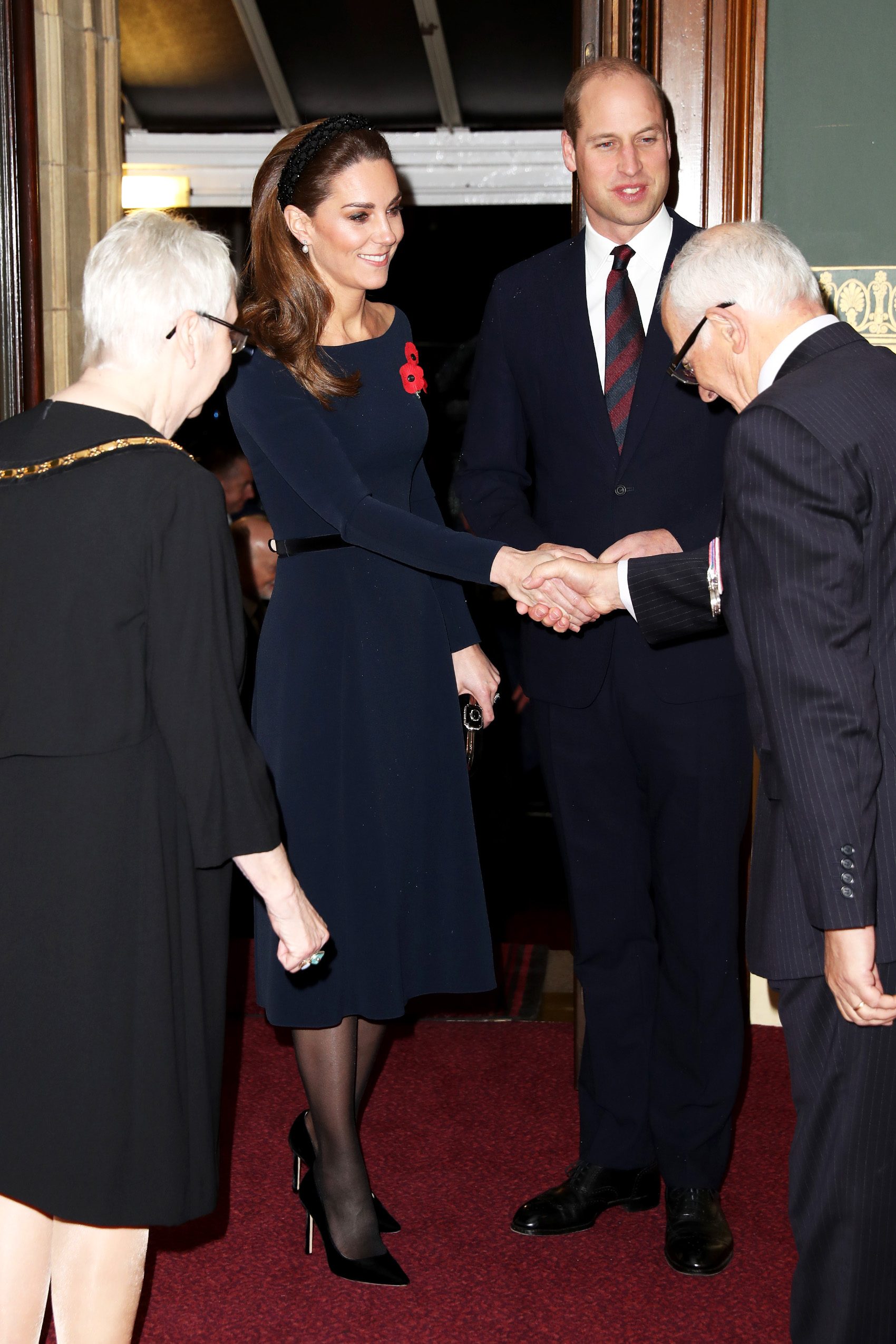 But, of course, she wasn't the only royal on the scene —  or, honestly, the most fabulous. I would argue that the chic award of the night went to Meghan, who rocked a jacquard, vintage-inspired Erdem dress, complete with her favorite Aquazurra heels (I continue to love the bow on them, as they personally remind me of bunny ears!) and a truly glowing complexion.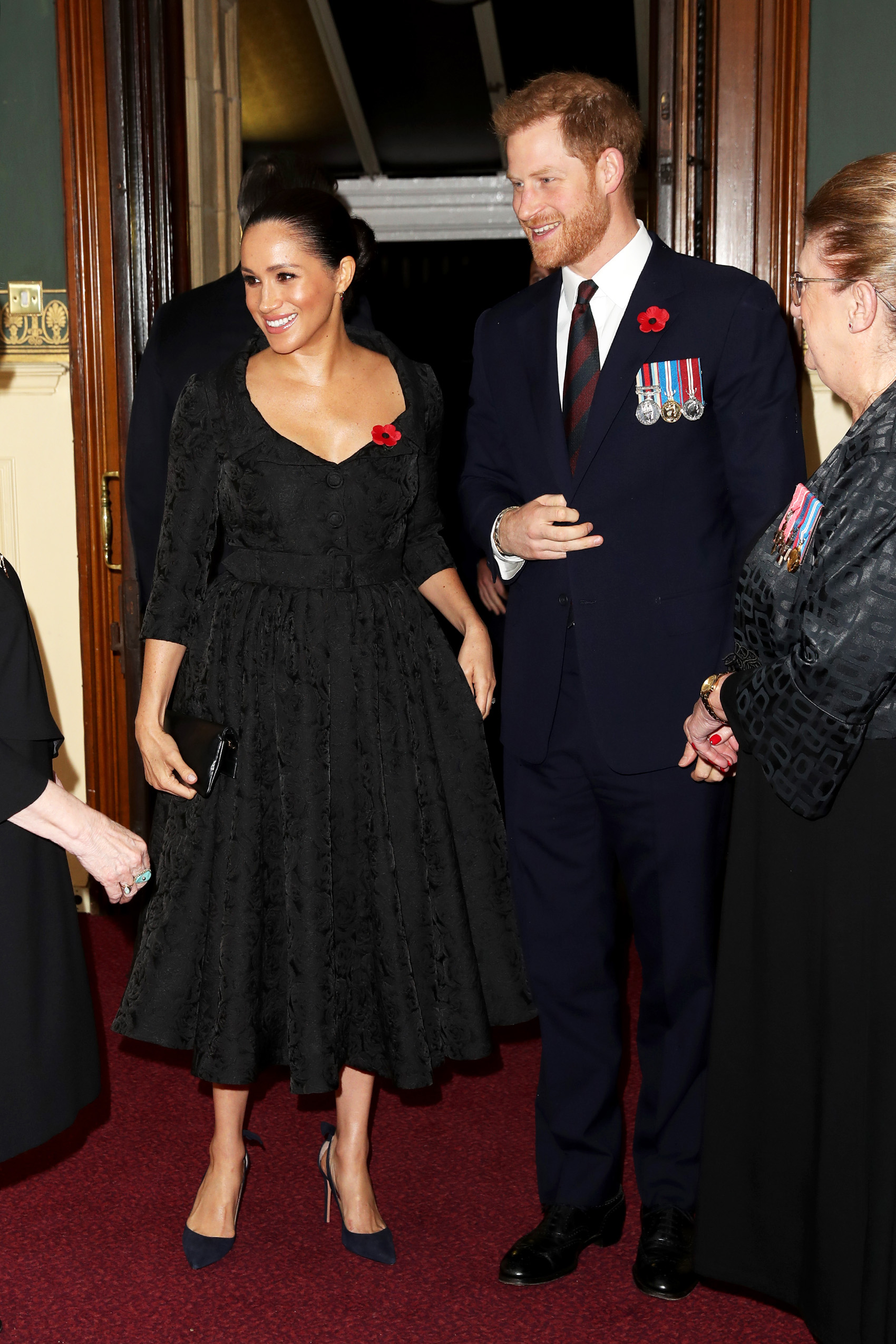 Also, I had to DL this shot of Meghan getting out of the car in the rain, because I think it's particularly beautiful!
Up next — what the ladies wore to Remembrance Sunday with the queen.
XO, Rosie
P.S. I sourced 16 more gorgeous statement headbands (below) that I think you headband enthusiasts will love! (And honestly, who among us is not a headband enthusiast?) Cheers!
Lead photo by Chris Jackson – WPA Pool/Getty Images